Remember Friends?
Five young people with different interests and background share space where they build relations, make career, grow and develop. It's a traditional example of flatshare that was so popular among youngsters last 30 years.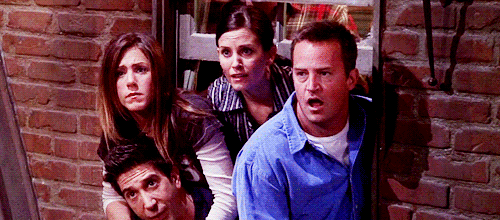 The modern example of co-living is the Silicon Valley — a "hacker house" where tech geeks can live, work, entertain, kickstart projects, and inspire each other.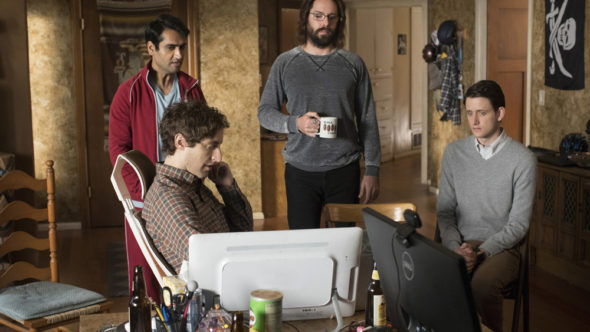 Co-housing has always been here yet in a different shape: boarding houses, self-contained communities, share flats.
Now it has just changed the focus and format: from modest apartments with roomers responsible for housework and repairing to luxury fully-equipped hubs with outsourced cleaning services and utility management.
By default, collaborative living is geared towards Gen Z and Millennials — creators, startuppers, freelancers. But now you'll find shared spaces occupied by young families with kids, or generation X preferring communes over solo lives.
So, what does co-living mean? And how it differs from co-working and other forms of shared spaces? Here we're giving the answer.
What is co-living?
If it wasn't for sharing economy, the power of which is massively growing, such great things as car sharing, online music and video streaming, crowdfunding, and community living wouldn't see the light.
There's a cool example of Peter's day in the life of the sharing economy created by PWC; the only thing that is missing is where Peter lives. It could have easily been something like WeLive fully furnished apartments or a Common beautiful shared suit.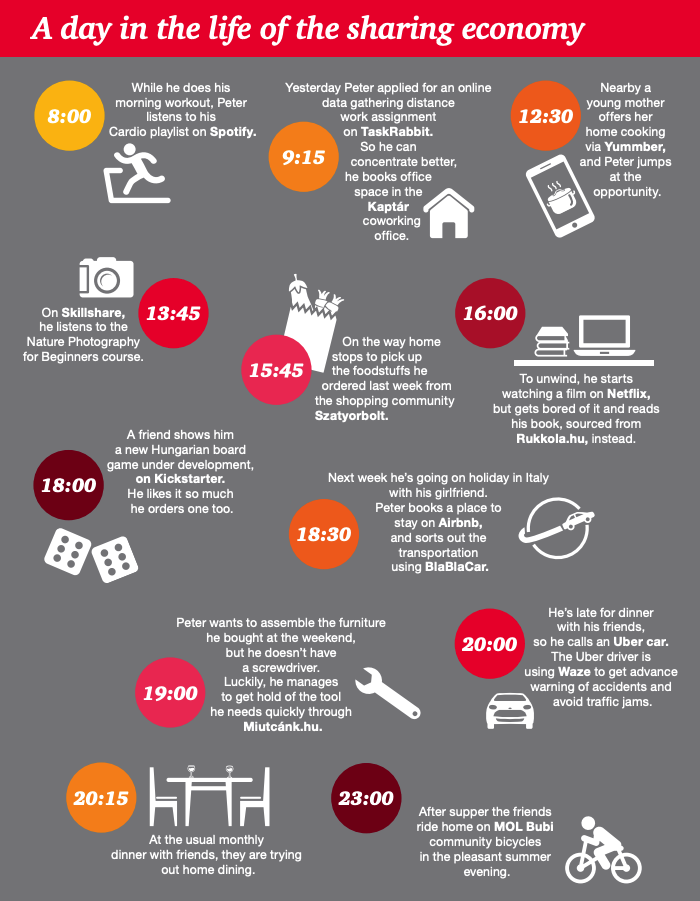 Here's a co-living space definition by Scott Corfe, a Research Director at Social Market Foundation:
Co-living is a type of housing models where individuals live in a private housing space and share communal facilities such as living areas, dining spaces, gyms, gardens and cinema rooms.
There are several stakeholders in the co-housing model: landlords, tenants, consultants, and technology providers.
The co-housing company is the protagonist responsible for converting the space into the comfy environment for cohabitants, managing the facility lifecycle,  property maintenance and management, liaising with tenants.
Types of co-living spaces
Intentional communities have come a long way.
Boarding houses. The first ones were designed for working women moving to a new area and seeking a safe place with a sense of community.
Later they were transformed into a community living units for students, single workers, immigrants, and newlyweds without their own housing.
Flat or house shares were very popular (and still are) among students and young adults. This format of collaborative housing allows single young people to cover rental fees and access better amenities than in case of renting a one-room apartment on their own.
For business units and small teams willing to exist and work side by side, there were created hacker houses, incubators for individuals looking for a new job in a new city. Unlike hostels, hacker houses don't offer beds for overnights visitors or young couples. Such co-housing units have a very strong community sense where almost everyone is open for friendship and communication.

Co-living space: The Hub in Bengaluru, India

Purpose-built student accommodation (PBSA) – special housing for university students coming in a form of "cluster" flats or halls with privately-owned bedrooms and shared living and dining spaces.

Student accommodation investment by the source of capital

And finally co-housing, a new level of intentional housing, where people choose to live together not only because of a financial aspect but also due to personal intentions like finding "their" people, getting freedom, independence, and unprecedented experience.

Source: Coliving.com
Key features of co-housing or what Ollie, Quarters, and Startcity offer you
flexible terms with no long-term lease agreement or security deposit;

automated e-billing;

fully-furnished apartments with modern interiors, kitchen equipment, and electronics;

high-tech house systems – climate comfort, advanced security, gadgets and devices for entertainment;

full-time front desk attendant and housekeeping available;

community-centric zones, spaces and events;

extra amenities like a pool, gym, restaurant are included in a rental fee; 

hotel-style extras;

access to the directory of tenants;

exclusive discounts and deals provided by the co-living company partners;  

mobile app for managing housekeeping, community, payments and requests;

extra services like dog walking, furniture rental, package delivery, etc. for a small monthly fee.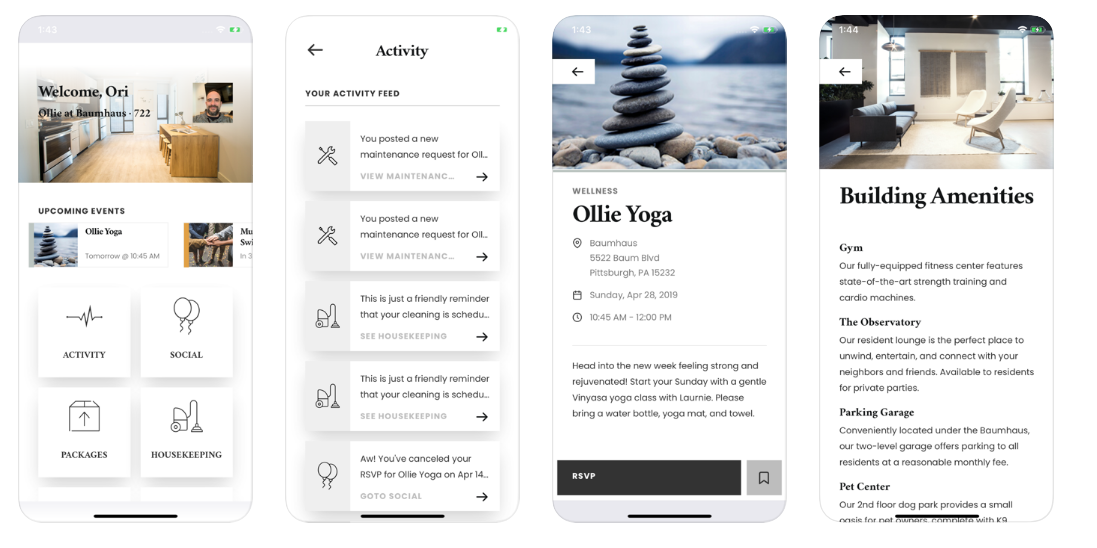 Who is the target audience of co-housing companies?
So-called "digital nomads" — people who prefer a dynamic style of life, have a freelance or distance work, self-employed business enthusiasts.
Just like in the old times, students, scholars, newcomers find intentional homes a great opportunity to get the shelter and company.   
Why is co-living so popular?
First youngsters, now older generations — why do we like the idea of commune-style living?
Apart from getting rid of the financial burden and delegating the housework responsibilities, co-livers fancy socialization — the chance to befriend and communicate with interesting neighbours.
Being surrounded by other people, you develop and grow, discover new opportunities in professional and private life, and as Jamie mentioned in the Quora thread, get an unbelievable experience.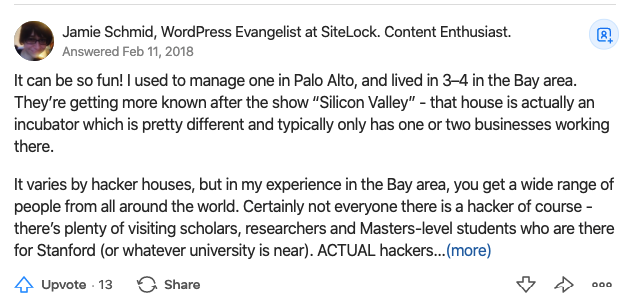 It's not like living in cramped quarters of a communal flat which you have to furnish and repair from time to time. You can move into WeLive or Common apartment with a suitcase in your hands and forget about setting up utilities.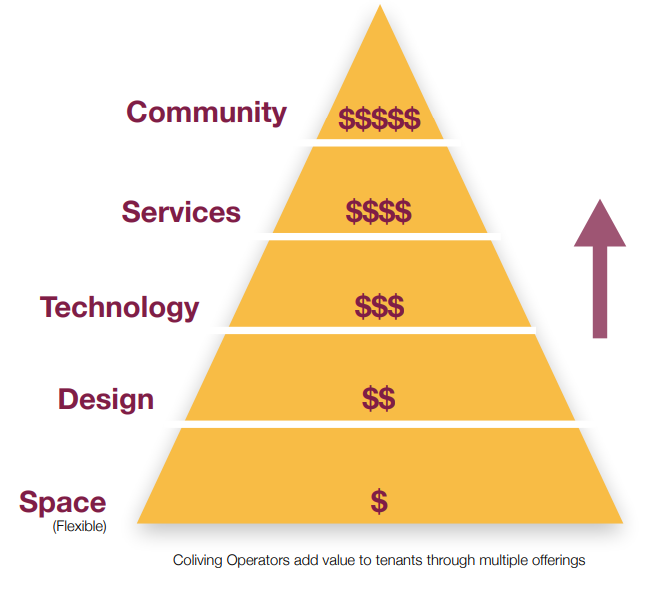 Many co-living startups promote themselves as "community+technology" spaces where professionals can establish new relations, kick-start projects and enlarge the working potential of each other.
What's more, engaging activities and group events help introverts and extroverts not to feel alone and achieve a work/life balance.  
Being brand-new, the co-living concept raises a lot of safety reasons. But recollect AirB'n'b — in the beginning, it was critically accepted by society until it disrupted the whole hospitality industry.
Not to put yourself at risk, carefully examine the company you'd like to apply to, read testimonials, examine places, check security systems.
Telling the difference between co-working and co-living
Just like co-housing, co-working or shared office space is built on the sense of community and collaboration.
Typically, co-working spaces are open spaces with a combo of reserved and shared desks for individual freelance workers, small teams and business units. Through membership plans, workers get access to the office environment and common areas with cafes, board games and sport utilities.
For individuals who can't work from home because of the distraction or other life circumstances or seek a place change, co-working are great places to concentrate and meet the deadlines.  
Co-living space market: trends and perspectives
Today we can see the birth of the co-housing industry that earlier existed in the form of flatshare and "paying guests". In 2019, there was a huge increase (75%) in funding for the industry and a growing number of operators (300 in 2019 in comparison with 210 in 2018).
Here some coliving market statistics to give you the full picture of what's going on in the niche.
the global market is growing by

30%

each year and in the last

10

years the listings of co-housing assets have been expanded three-hold; 

the largest market

for an intentional living is China and India with

2.8M

and

130K tenants accordingly. Other popular geographical locations are the USA, Europe, SE Asia;


The highest rate

for shared living space is in the USA —

$1,7000

. The rest of the world charges less for such services: Europe —

$1,300

, China —

$200

, India —

$175

;

Despite being a frontrunner in terms of groundbreaking technologies and innovations, the USA was slower to enter the domain in comparison with other players. The reason is that Americans tend more to have their own place rather than share the hub with others;

The rise of co-housing property in Europe and Great Britain, in particular, is caused by property developers shifting from buy-to-sell to buy-to-rent;

collaborative property is a promising investment with

6-7% of yields on property assets.


Yields rates by the property type
 According to the Social Market Foundation, there's the demand for shared places in the UK and it's growing exponentially:
over half of The Opinium survey respondents were willing to consider  a co-housing product;

among the most desired utilities in the co-housing niche is private car parking (

34%

), gyms (

30%

), and swimming pools (

26%

);

47%

of Britons claim that the greatest perk in living in communes is lower housing costs, an opportunity to get their own place (

27%

), and socializing (

21%

) come next;

28%

of respondents are willing to buy

a

shared space at a 50-59% lower price comparing to a one-room flat;

the greatest concern of tenants-to-be is bad neighbours (

52%

), insufficient space to meet personal needs (

33%

), an unacceptable level of utility management (

28%

).   
Challenges the co-housing industry faces
Now in the UK, there are no affordability requirements for intentional living places, but in the future, the government may set some minimum standards for this form of accommodation. In this case, co-housing projects are at risk of losing financial viability since they won't be able to contribute to affordable housing.
Shared space buildings with many living units have greater land requirements which are hard to meet, especially in urban areas. Therefore, objects located in the city centre may come with fewer utilities or charge higher fees. 
Since the industry is still developing, it's hard to predict the future demand for collective-style units. It may be the reason for property developers' failure in attracting seed capital.
The lack of liquidity intrinsic to other types of property like retirement buildings is crucial to the co-housing niche. Developers are afraid to lose money when re-selling units as it often happens with retirement houses. Effective property management and continued investment are what can help to solve this problem.
There's a question whether or not tenants can buy a shared space in the collaborative housing. Experts suggest that renters can do it in a few different ways: 1) through a mortgage; 2) by purchasing a stake in the building; 3) via another instrument to buy a stake in the development.
What the future holds for community-style housing?
Multi-generation is a new trend – who said that only young and brave can reap the benefits of cheap collaborative housing?
Child-free grown-ups, families with kids, and even seniors have now access to luxe apartments in shared spaces. 
For instance, clients in their 50s-60s find the Ollies' housing model very appealing: 20% of its tenants are Baby Boomers.  Another example is Kin (a collab between Common and Tishman Speyer) with its family-friendly concept.
High-tech units with play spaces and common areas are to help young families solve their real estate problem at an affordable cost. Additional services will include babysitting, in-unit cleaning, community and sports amenities.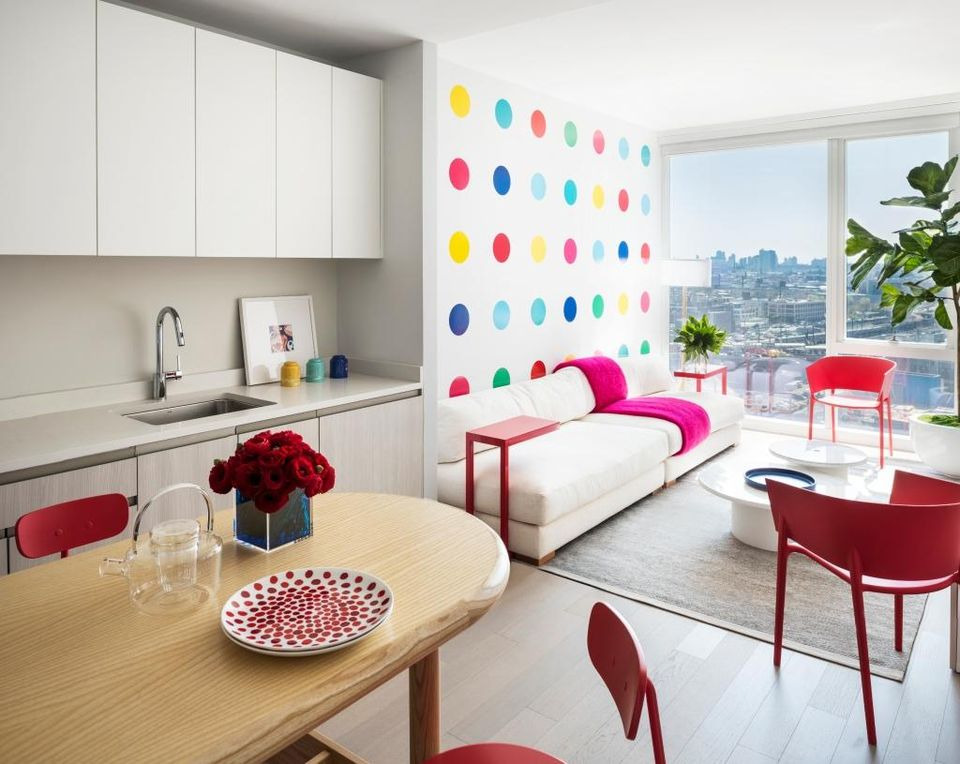 Another trend is co-housing spreading to exotic places like Thailand or Cambodia. Self-employed tech geeks go to remote corners of the world to find work-friendly environments at an affordable long-term let. This trend is a part of the global mainstream forcing young people all around the globe to find the right place to work.  
Finally, hotel operators have discovered the benefits of the co-housing niche and invented new approaches for travelling pros living and working in cities for a short period of time. Look at Zoku, an Amsterdam-based apartment hotel, that has created a new business model in the hotel industry.   
The Office Group (TOG) — a co-working space from London
It's a great honour for us to be a part of TOG shared workspace project. 
TOG is a shared workspace provider with a solid experience in traditional real estate and focus on uniqueness, custom design, the sophisticated architecture of real estate assets.
The Group has over 50 buildings across the UK and Germany and a large community of 20,000 like-minded pros. 
Key features of TOG properties:
a unique design just for your business needs and personal preferences;

spacious locations to boost the staff's creativity and productivity;  

flexible contracts to vary your terms, scale up or down the co-working space;

convenient location in the city centre for effortless and stress-free commuting.
TOG offers office spaces, coworking areas, event venues, meeting rooms, virtual offices and a lot more.
The concept of virtual spaces is pretty simple: TOG offers a premium address for a business to be listed. Clients can choose one from 40 addresses to host their company on without physically attending the premises.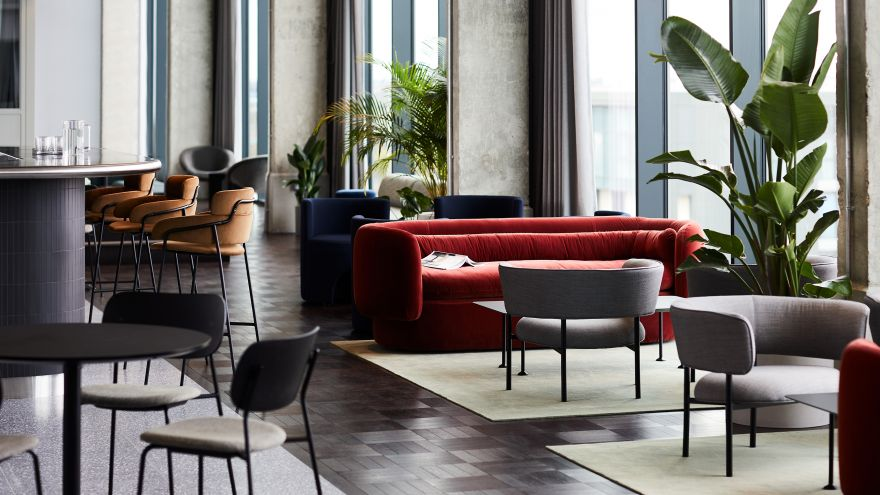 In 2017, we helped TOG to develop a new, mobile-responsive WordPress site with advanced features like multi-siting and multi-language and assisted in launching a regional landing page.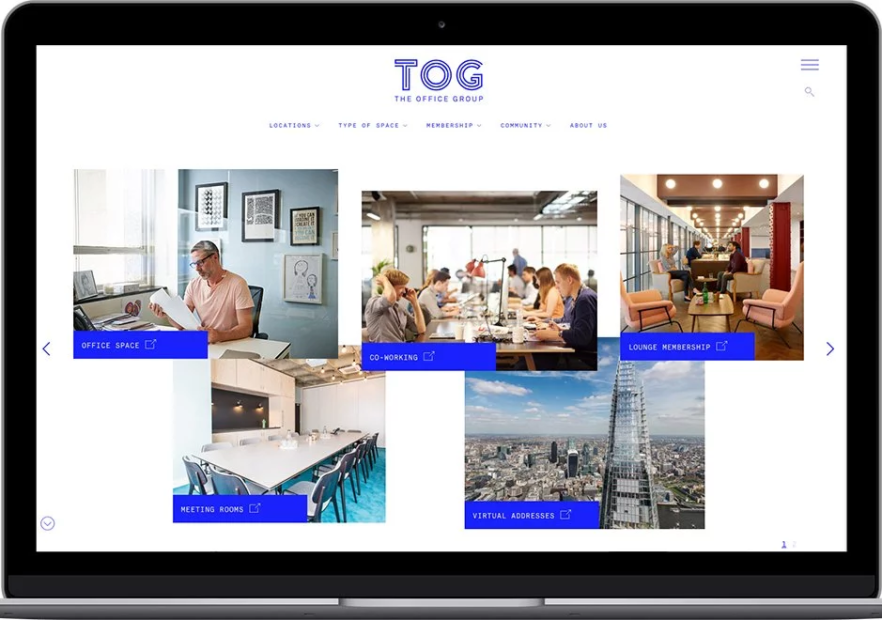 Resume
The topic of intentional housing is so broad and we can keep talking about it for hours.
In this guide, we've shared the basics of the trend of coliving, discuss the benefits of the shared space concept and show the difference between coworking and co-housing.
The market statistics demonstrate that the industry has made a leapfrog and isn't going to stop developing.

Despite the number of challenges existing in each and every region, collaborative housing is to disrupt the residential real estate industry and dare we say it seems to be the future of affordable housing.