This marketplace is undergoing considerable changes that are hard to miss and impossible to ignore.
That's why we decided to share our view on what the future holds for crowdfunding.
Trend analysis is useful to those who always want to keep abreast of new ideas and technologies.
Knowing what is happening in the fundraising market will help you avoid taking wrong decisions and develop successful financial strategies.
So, here we go.
An insight into crowdfunding
Crowdfunding has always been a part of financial relationships between people. History has lots of records of fundraising through the crowd.
Initially, the idea was popular in the artistic and musical circles, and it turned out to be a great thing to involve the crowd in financing new projects.
According to Wikipedia, the first mention of crowdfunding was at the end of the last century, when fans supported the world tour of a British band by donating money.
They built a web campaign that raised $60K.
With the lapse of time, this technology has been modified and taken in different shapes.
Nowadays, there are various options for those who are seeking finance: equity fundraising, reward- and donation-based patterns, p2p and p2b lending etc.
Crowdfunding has spread to other industries too: science, real estate, web projects, legal developments.
In 2 years alone, the value of crowdfunded funds globally has increased by almost one-third.
So, we think it's safe to say this trend will stay.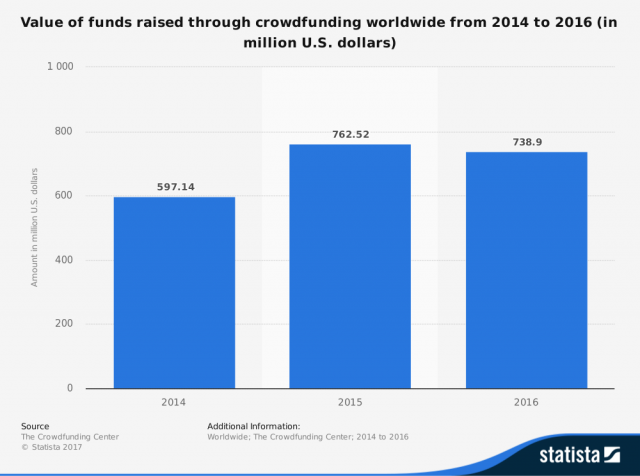 A growing number of websites providing new startups and investors with more and more opportunities are the accelerator of this positive trend.
The statistics are stunning. In 2012, there were 462 platforms on the web, and just in two years, this number increased to 1250.
In May 2017, there were 310 crowdfunding websites in the US alone (Source – Statista.com).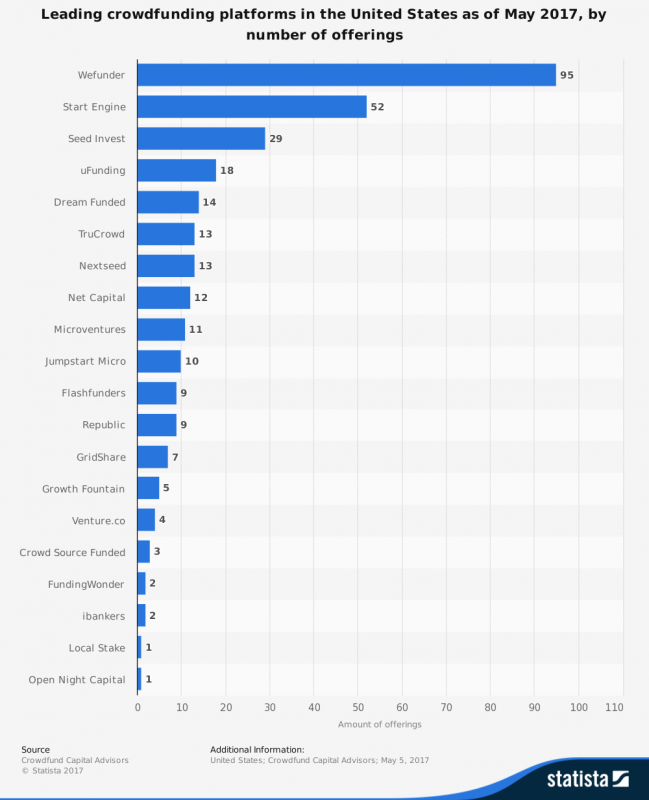 Crowdfunding companies choose different fundraising methods: p2p lending, equity-based fundraising, rewards and donations, real estate crowdfunding.
According to the Statista website, in 2017, P2P consumer and business loans were predominating among other patterns.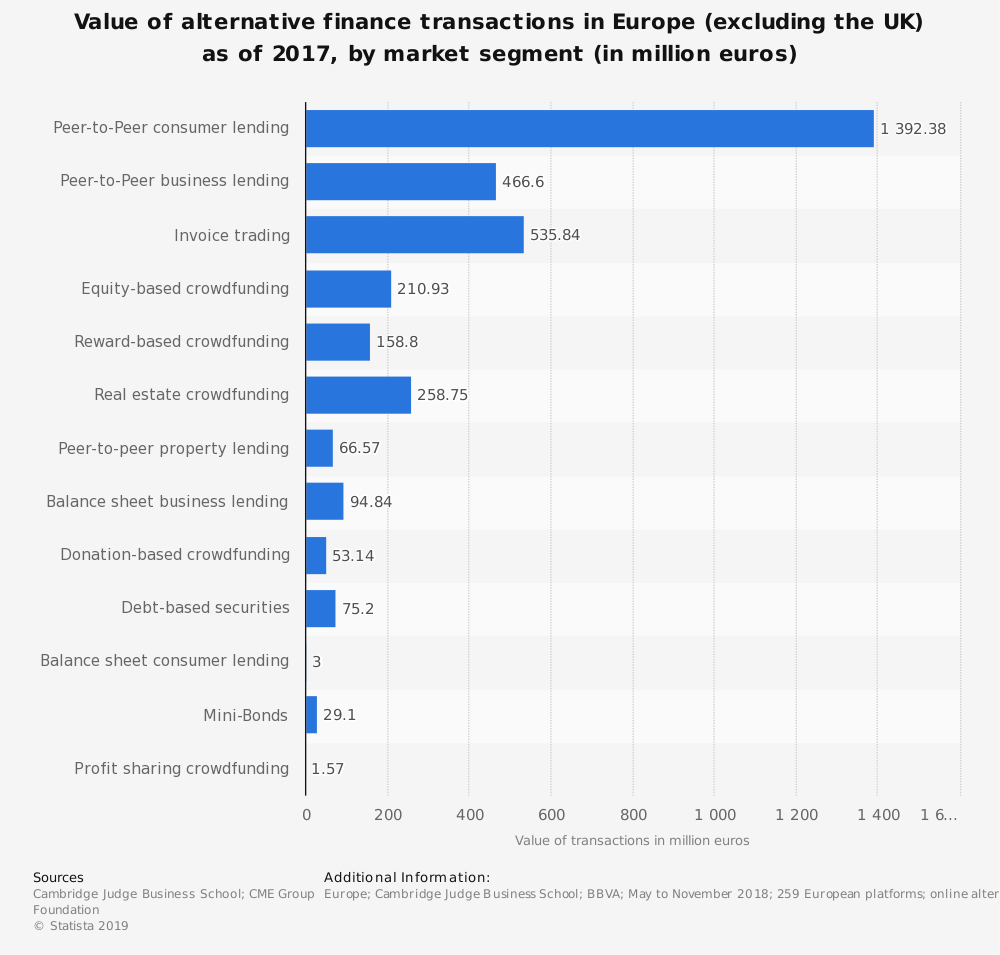 But it was two years ago. What about the crowdfunding market size 2020?
The biggest service provider, Kickstarter, reported that in 2020 the number of total and repeat project backers were almost 4 times higher than in 2014.
It means that the industry is actively developing and shows no signs of slowing down.
Experts predict that total crowdfunding raised by 2025 will be USD 300 billion.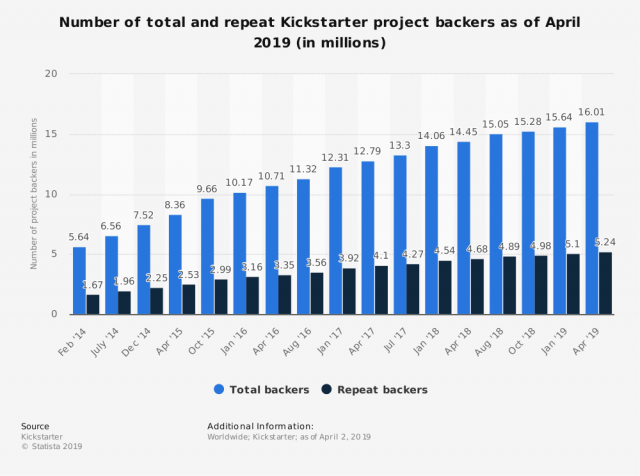 It's exciting, but there are much fewer successfully funded projects asking for 1M+ $ than campaigns that raised $1,000-9,999 seed capital.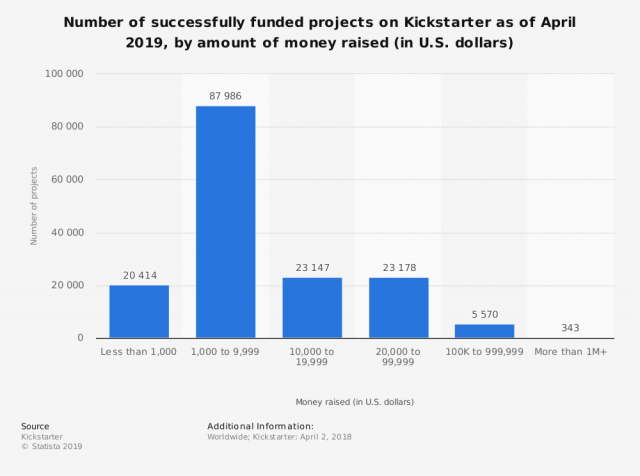 Key crowdfunding trends to track in 2020
As this sector is still growing, here are 7 crowdfunding trends that appeared in 2019 and continue evolving today.
1. Boosting startups
Earlier, startups had to walk the path of raising capital themselves.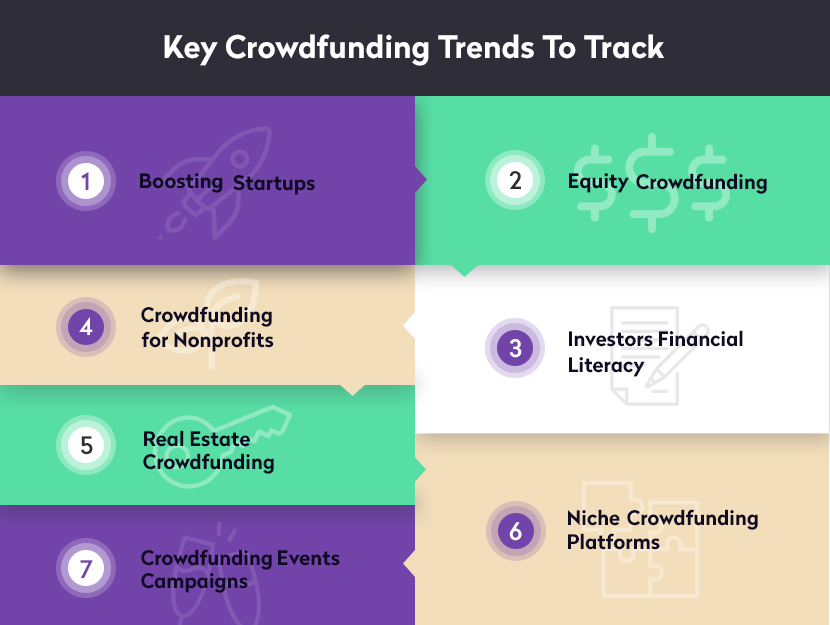 Even with the appearance of crowdfunding platforms, some startups have been left behind and has never drawn the attention of potential investors.
Today newbies can join the so-called "boot camps to get assistance in generating sufficient cash to maintain their projects.
Also, these mentoring programs provide startups with detailed guidance on everything from developing a business strategy to post-sale management.
One of these startup accelerators is Crowdboost – a program that helps early-stage businesses seize the opportunities of capital raising. It is a seven-week campaign with the following stages:
campaign launch;
investors involvement;
press statements and marketing pieces of training.
Another technology business incubator is StartEngine.
Its mission is to catapult new projects in three months. The business model of StartEngine is equity investing.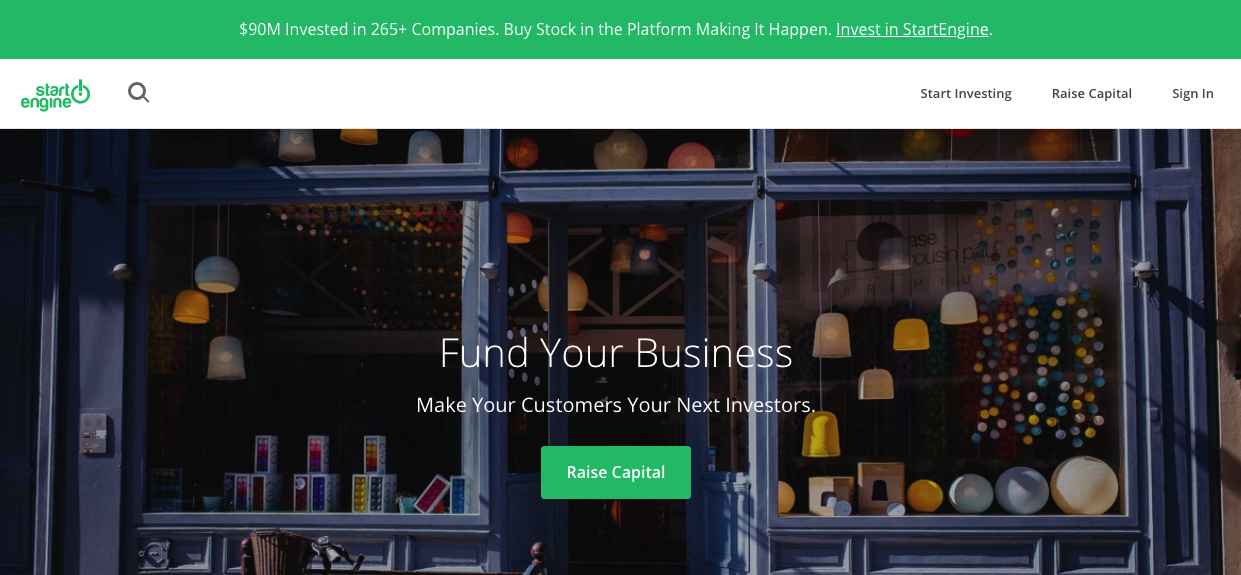 If you're a social entrepreneur, you can try Good Company Ventures.
These guys have built a brand-new approach to launching business ideas.
Their vision is based on reconsidering social issues, leveraging capital for long-term goals and developing flexible business models.
2. Equity crowdfunding
A reward-based system was the first to motivate investors to support new projects online.
It worked pretty well for goods & services companies as the returns typically were in the form of a final product. The more maturity the crowdfunding market took, the more complicated its schemes became.
The platforms started implementing equity and p2p models, which are more like traditional investing and lending.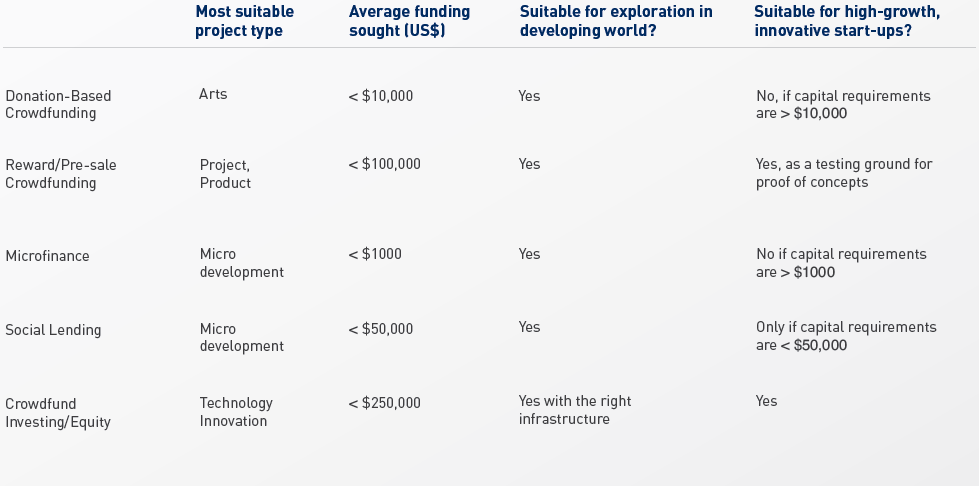 While equity patterns are becoming more popular, rewards remain a godsend for art and music projects.
The best-known companies in this sector are Kickstarter and Indiegogo.
The number of their funded campaigns impress and the variety of industries they deal with deserves respect.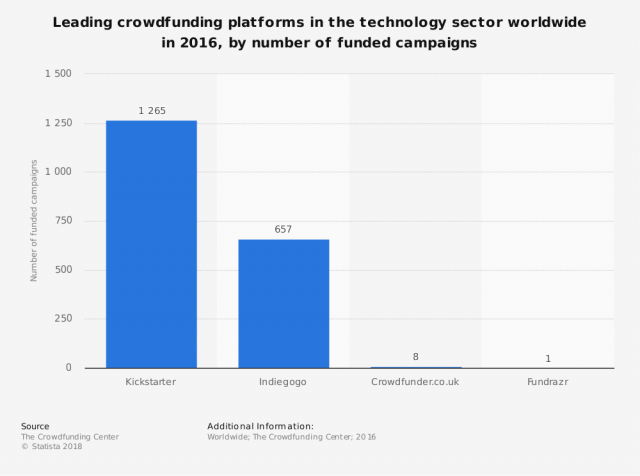 Indiegogo, however, has silently exited equity crowdfunding in March 2019 after having partnered with Microventures since November 2016. Microventures continues operating its equity crowdfunding platform alone.
According to equity crowdfunding statistics 2019, in January alone, companies got $8.9M of financing via top crowdfunding portals in the US.
In the crowdfunding industry report 2019 it's said that food & beverage, medical and health&beauty segments were the leaders of raising funds.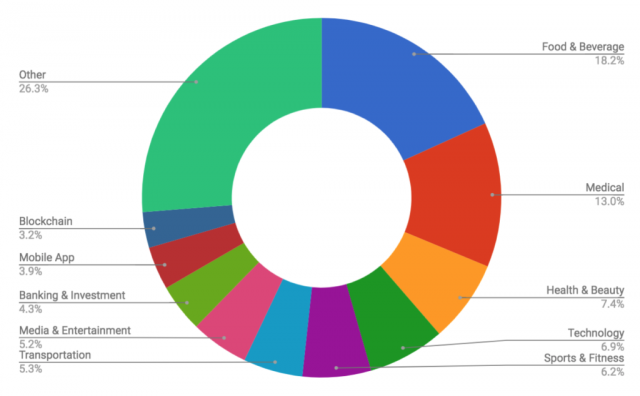 Equity investing is ideal for technology projects with sufficient capital needs.
The scheme is very familiar to all who have ever been in investors' shoes.
Backers make monetary injections by purchasing a company's shares in the hope that a project will succeed and the value of their shares will grow. If a project fails, they will get nothing.
Of course, equity investing isn't as safe as debt crowdfunding. However, it promises compelling financial benefits.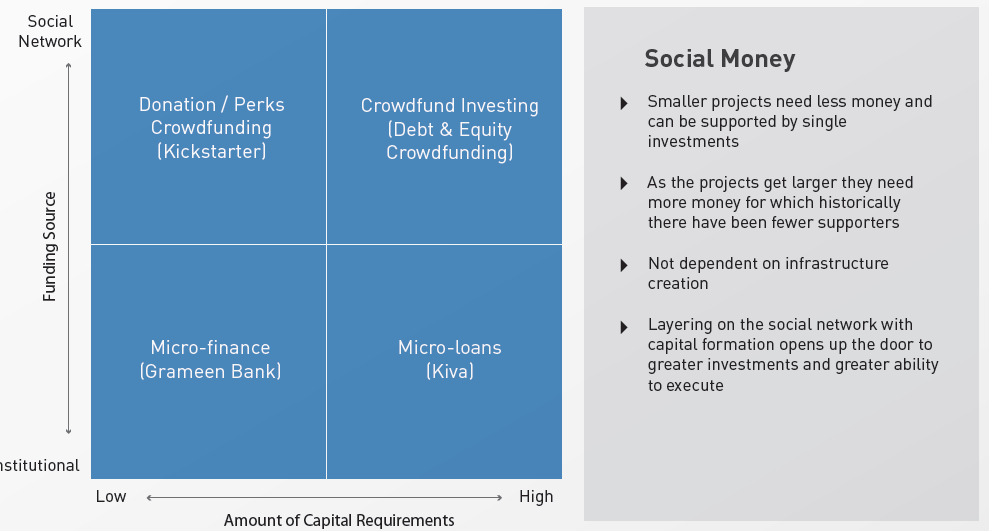 3. STOs and equity crowdfunding – a match made in heaven
Security Token Offerings or STOs are very similar to ICOs, but there's a significant difference – security tokens are investment contracts backed by real assets or securities.
In traditional investment relations, the information about owners and their stakes is established in paper documents.
In STOs the same info is recorded in the blockchain.
There's another application of STOs as hybrid instruments inheriting the features of cryptocurrency.
4. Investors financial literacy
It only seems that crowdfunding is a simple thing.
There are lots of pitfalls scaring those who would like to deepen into it.
There were many cases of startups' failure to meet commitments in the past.
Once companies raised the money for their proposals, they vanished and left gullible investors with nothing but a strong desire not to get involved in fundraising anymore.
Thanks to recently launched educational projects, the industry still has a chance to attract more and more investors willing to participate in startup projects.
The Crowdfunding Academy, founded by The Social Change Agency, for instance, is aimed at educating those interested in crowdfund investing.
They offer courses on the fundamentals of investing, personal financial strategies and different fundraising techniques.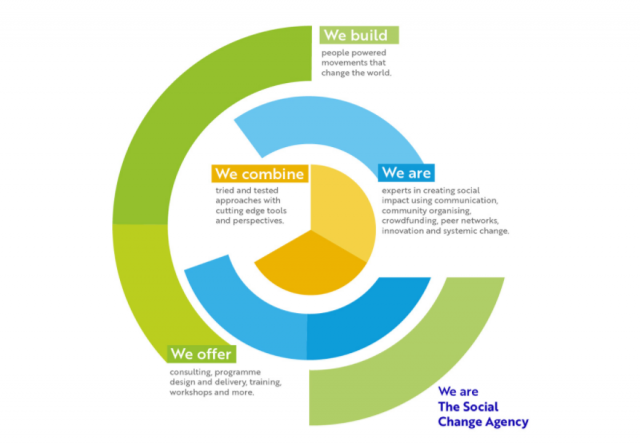 Indiegogo Crowdfunding Academy is a non-formal community and educational source that was created to train people, businesses, organisations and inventors to collaborate within the crowdfunding framework.
The Academy was established in 2015 and has already supported 13 campaigns.
Each educational module consists of lectures, workshops and practical lessons on everything relevant to this field.
Another mainstream in this area is the evolution of the legal framework regulating the crowdfunding industry.
FCA and SEC, for instance, have introduced new laws taking the protection of investors' rights to the next level.
FCA has obligated fundraising platforms to notify backers about potential risks they may take, whereas SEC sets limitations for investment sizes received from everyday backers.
We can say with certainty that 2020 marks the end of non-regulated crowdfunding.  
5. Crowdfunding for nonprofits
Usually, it takes some time for nonprofits to catch up with new technologies.
However, in this case, it worked differently.
More and more non-profitable organisations tend to collect money through the wisdom of the crowd.
The pattern of collecting social money is almost the same.
A charitable organisation creates an account on one of the specialised websites for its short-term project and waits for the funds to come.
If you're about to kick-start your new charitable project, consider these options.
Chuffed — a niche platform that works exclusively with non-profits. It's entirely free, which means you get all 100% of the funds you raised at the end of your campaign.
Classy — a source for charitable organisations positioning itself as a multi-purpose solution. It uses conventional fundraising methods along with customised options and features. Their pricing lists vary according to the needs of their clients.
CrowdRise — if you go to their website, you will find out that they market themselves as "the "world's #1 fundraising site for charitable and personal causes. It's up to you to decide whether or not it is so. This portal offers instant access to funds with two pricing options.
6. Real estate crowdfunding
Capital commitments in real estate are skyrocketing and have already beaten the financial injections into other industries.
Also, this sector has the most significant number of offerings, which is proof of its rapid growth.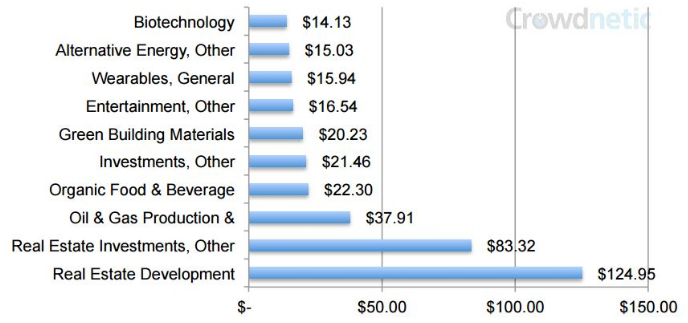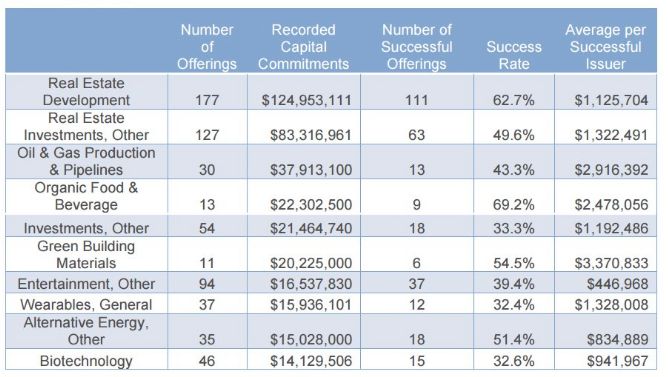 What makes it so attractive?
Property crowdfunding campaigns promise pretty attractive benefits for both sides of a deal.
Backers get unlimited access to venture capital, an efficient tool for diversifying investment portfolios and an excellent opportunity of maximising monthly income.
Real estate developers fancy the idea of escaping from banks, leveraging the financial power of the crowd and reducing costs to a minimum.
7. Niche crowdfunding platforms
The competition in the market is becoming more fierce due to the constant increase in the number of players.
In order not to lose a competitive edge, crowdfunding platforms are transforming the model of their work from "all-in-one into highly specialised.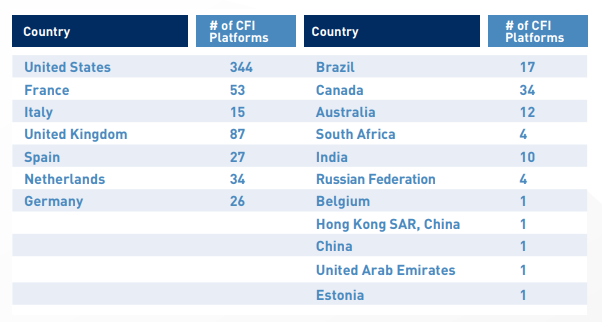 Being more customisable, platforms will be able to offer bespoke solutions for unique projects in the future. Today we can see the results of this trend.
The websites offer startups to adjust their portfolio pages according to their needs. Using your own media elements, fonts, the colour palette will increase the probability of your project standing out and better communicating its idea to the crowd. The platforms that offer this option: Fundly, Funraise, FreeFunder.
"All-or-nothing has been left behind. Nowadays, the platforms offer flexible solutions which do not limit the amount of money you can get after the deadline of the investing stage. You can decide whether you want to keep whatever money you raise or to lose all if you fail to hit your goal. The platforms that offer this option: Indiegogo, Fundly.
Social sharing is what makes fundraising more accessible, faster and more efficient. Today you can collect the money through your accounts of corporate pages in social nets and raise the awareness of your project this way. The platforms that offer this option: MicroVentures, Fundable.
What's more, thanks to micro-loans that have become a new hot trend, non-sophisticated investors with a few bucks in the pocket can back earlier unaccessible projects.
Kiva, a crowdfunding platform for microlending, is an ideal destination for small and medium-sized businesses.
Myriads of small investors can support any loan on this platform by pledging at least $25.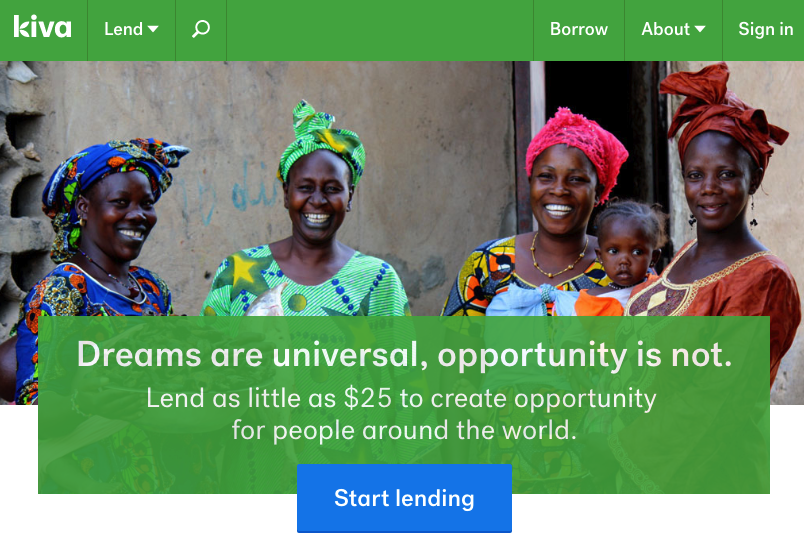 8. Crowdfunding events
They say that one drawback of crowdfunding is that it doesn't imply personal interactions between businesses and sponsors.
Now it's all in the past.
A new fantastic trend of pairing online crowdfunding campaigns with real-world events is underway.
The opportunities for making your crowdfunding event are boundless – from sharing your vision with the guests to establishing stable relationships with potential sponsors.
European Crowdfunding Network promotes such events all over Europe and encourages crowdfunding companies to organise CrowdTuesday events where they can share their best practices and engage in a discussion.
There are some tips you can consider when preparing your next fundraising event.
To make your event memorable, make up the theme of it. It should match your project and be engaging.
If you want to raise as much money as you can, create different activities. Your guests won't be bored and more willing to make donations.
Enable your participants to just register for your event so that they can plan it. You may also provide your guests with entrees and raise some money using this.
The bottom line
The crowdfunding industry is at its peak, and it is showing no signs of stopping.
It's hard to imagine what fundraising will look like in a couple of years.
In this article, we have tried to gather and explain the way this market is evolving.
Based on what we got, we want to share our predictions for the future of crowdfunding.
What is the future of crowdfunding?
Crowdfunding is celebrating its 10-year jubilee this year.
Despite so far being a disruptive innovation for the world, it has already demonstrated its enormous potential for sparkling innovations and creating jobs.
More and more countries are joining the world community of crowdfunding, contributing new insights and talents to the industry.
We want to share a few predictions on what may or may not happen in this sector in the nearest future.
The change in power
The most popular platforms like Kickstarter, Indiegogo, AngelList and LendingClub, should start worrying about the new generation of platforms. They're elaborating brand-new approaches and will catch up the pioneers of the industry soon.
Enlarging the scope
Long ago, crowdfunding served the needs of small-sized companies and people who wanted to try their luck in business.
Today, big corporations use " the crowd to test new business ideas and get feedback on potential new products.
ICOs On The Way
It's unbelievable, but robust platforms like Indiegogo are changing the concept of crowdfund investing. The newest idea is shifting the focus from conventional crowdfunding to ICOs (Initial Coin Offerings), which is a sign of great globalisation of financial markets.
Our crowdfunding projects
Having been in the industry for almost 12 years, we've helped a number of FinTech startups to build 
Meet the best crowdfunding projects made by our dedicated team.
CapitalRise
We've elevated a website for a crowdfunding company offering prime real estate investing opportunities.
CapitalRise deals with properties in London and the Home Counties allowing everyday investors to back great quality projects.
The company operates according to the co-investing scheme, which means the owners invest in each project alongside with other backers. This year, we helped CapitalRise switch to Goji for client money and ISA management as part of their product improvement plan.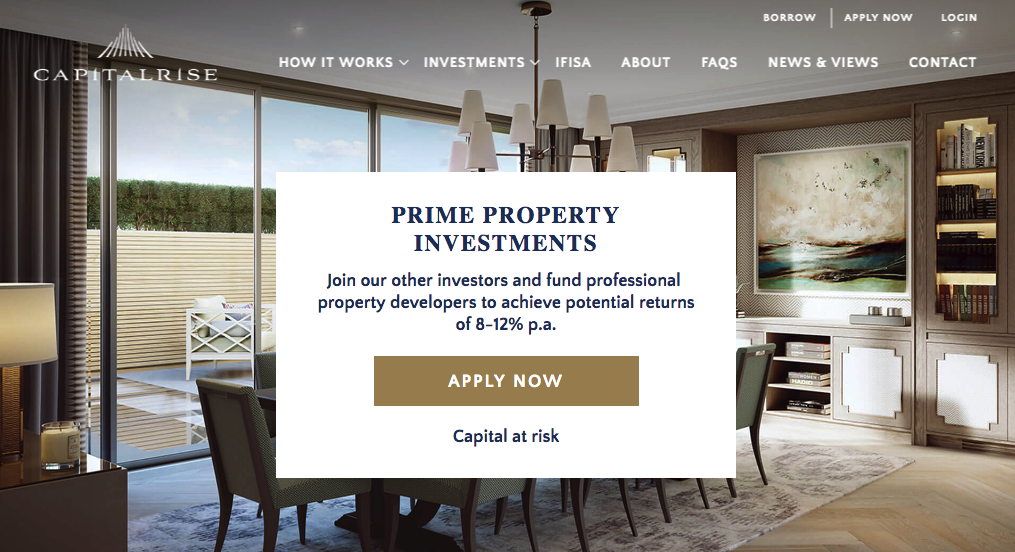 Shojin
Shojin has been on the market since 2009, providing endless investing opportunities for backers from all over the globe. We helped them build a crowdfunding platform that offers investment opportunities in real estate.
Just like CapitalRise, the company invests in each real estate endeavour sharing potential risks and returns.
What's more, Shojin conducts rigorous due diligence checks to hand-pick the best projects.

Homegrown
It's a UK-based fundraising platform bringing property developers and investors together.
Homegrown works with residential and mixed-use properties and serves professional and institutional investors.
A property project should undergo rigorous selection, and careful due diligence check to appear in the list of the current offerings.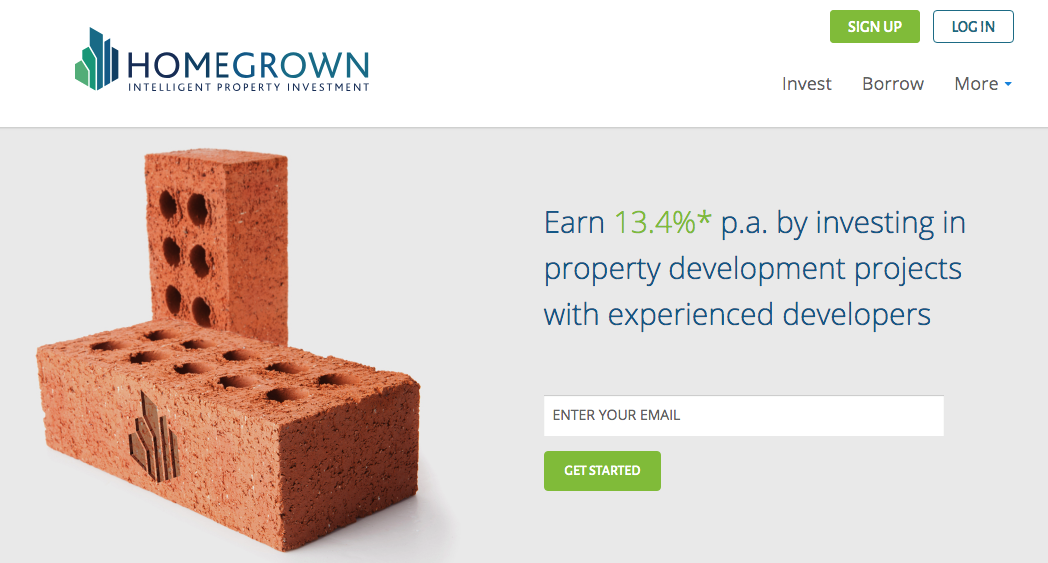 InvestMySchool
We're well aware of fundraising for non-profits and charities as well as real-estate crowdfunding trends.
Invest my school is a p2p lending platform serving independent schools and colleges from the UK wishing to renovate facilities and equipment.
Alongside P2P loans, the platform accepts donations from those interested in supporting educational campaigns.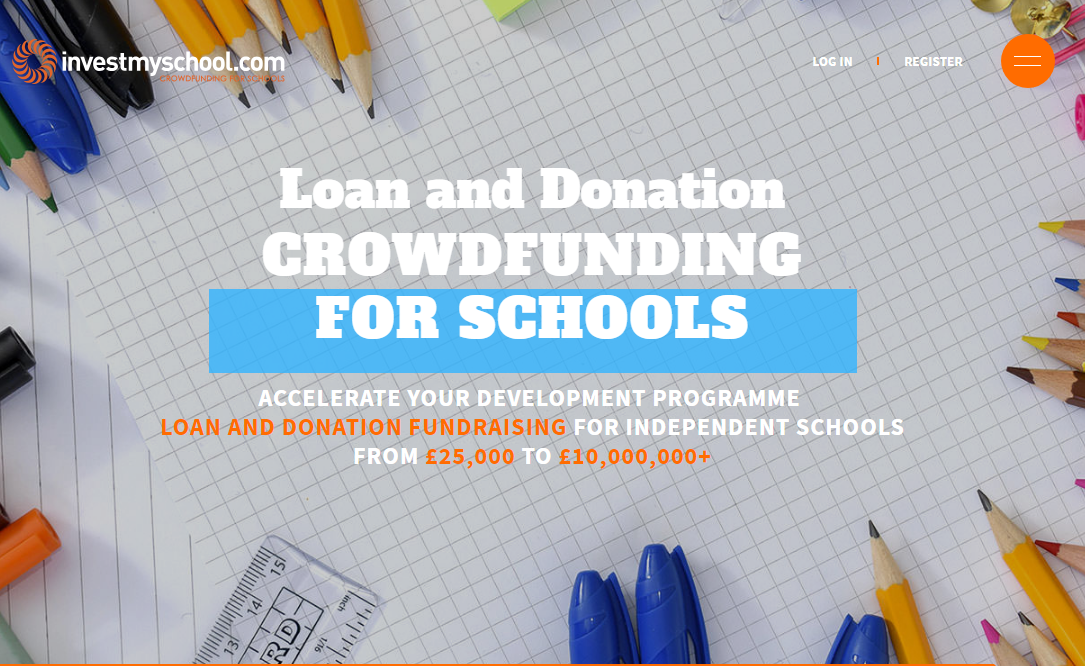 Final thoughts
Crowdfunding is advancing by leaps and bounds to prevail on conventional financing soon.
We hope that our overview of the key trends in this industry will give you a clear picture of what is happening in the market. Our predictions for the future are our vision of what may or may not occur.
It's only you who decides what decision to take.