Do you know what Apple, JetBlue and Procter & Gamble have in common except for being multi-billion (or trillion) corporations?
Well-defined user personas. 
Actually, this is the secret of their overwhelming success and, of-course, ski-high profits.
An average Apple user is a person aged 22-50 who leads a modern lifestyle and is forever loyal to the brand. 
Procter & Gamble' Tide Pods are designed especially for Millennials seeking product convenience. The same audience is at gunpoint of JetBlue, the provider of affordable solutions for flying.
No business can do without client clusters or user personas, including non-profits or public sector. Neither does the real estate.
Now we're going to find out how defining real estate buyer personas helps companies and agencies close deals. Come along.
What is a buyer persona?
Let's start with a little heads up. 
Here's how Adele Revella, the founder of Buyer Persona Institute, a dedicated organisation helping companies like yours create client portraits, defines personas:
Personas are the archetypes of real buyers that allow marketers to craft strategies to promote products and services to the people who might buy them.
Simply put, it's the portrait of your ideal client with his/her characteristics, traits, background, hobbies, occupation, values and pains.
What about those working in the B2B? They also have a representation of an ideal customer, a decision-maker who is in charge of buying or liaising with sellers/vendors. 
In the property world, there may be different buyer personas – from first home buyers to coworking space renters and property developers.
Here are a few examples of RE companies with different target markets.
Level Group, New York
Level Group is a full-service New York City real estate brokerage company ranks among top real estate companies for B2B.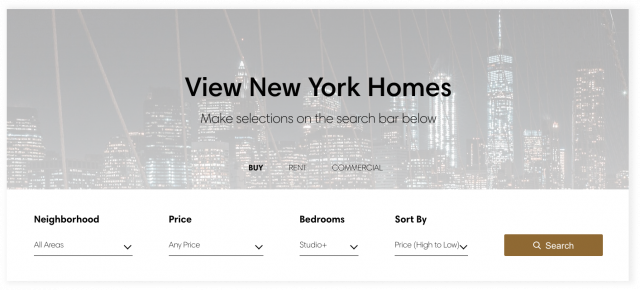 Level Group works in different segments — residential, commercial property and developments — so they have several client portraits:
individuals interested in selling or renting properties;

businesses seeking a partner for office retails leasing and investment sales.
Icon Real Estate Services
ICON is a commercial real estate brokerage company with a strong focus on residential multifamily properties & commercial property management.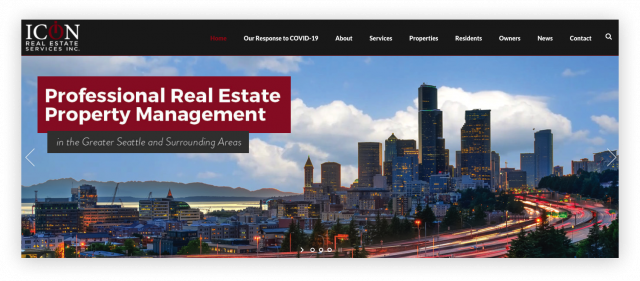 They define their marketing personas as home buyers and owners searching for a reliable partner to provide effective property management services.
Clutch lists the company among the top B2B RE agents.
Dexus
The company owns, manages and creates high-quality workplaces across the office, industrial, retail and healthcare sectors.
Now, under conditions of COVID-19 expansion, the company focuses on Australian businesses that need clean and safe workplaces which adhere to standards of social distancing.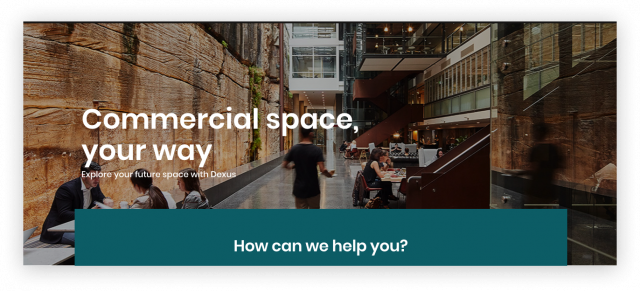 Dexus has a dedicated department Six Ideas by Dexus that offers strategic workplace and change management consulting service for companies willing to align workplaces with organisational goals and strategy.
Landsec
This is the largest buyer, seller and manager of commercial property in the UK. Landsec works with companies from different industries (leisure, retail, commerce) and offers spaces with high operational efficiency and great environment. Besides, Landsec is a highly sustainable supplier with a focus on efficient use of natural resources and sustainable design and innovation.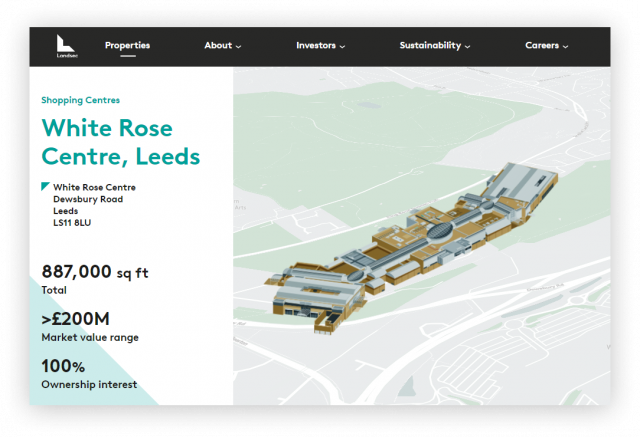 If you've ever shown some interest in this topic, you must have come across another term — "brand personas".
Just like marketing personas, brand personas are based on the core audience, yet they show your business traits or characteristics that clients value the most.
For instance, Marlboro developed a personality of a cowboy; The Old Spice — of an adventurous guy. Their protagonists are widely known and the client shares their traits.
Creating brand personas can help you develop a brand identity and stand apart from the crowd.
Why developing buyer personas is important
And why everyone is speaking about client portraits these days? 
The benefits below reflect the importance of creating buyer personas for real estate.
1. Documented personas help businesses exceed revenue and lead goals.
Why? 71% of companies with positive revenue records have documented personas and review them occasionally.
2. Client portraits provide a clearer understanding of the company's buyers.
Why? 90% of companies admit having developed customer segments thanks to personas.
3. Client portraits are to enhance online conversions.

Why? A website/platform built that reflects user pains is 2-5 times more effective and handy.
4. With user personas, a company can gain more leads.
Why? 24% of companies have admitted to gaining more leads as they know who they target.
5. Marketing personas increase the performance of email campaigns.

Why? drip and trigger emails that reflect the receiver's behaviour patterns tend to bring you 2-5 times higher open rates.
Except for this, buyer personas are useful for developing brand authenticity, promoting growth and better allocating the firm's resources.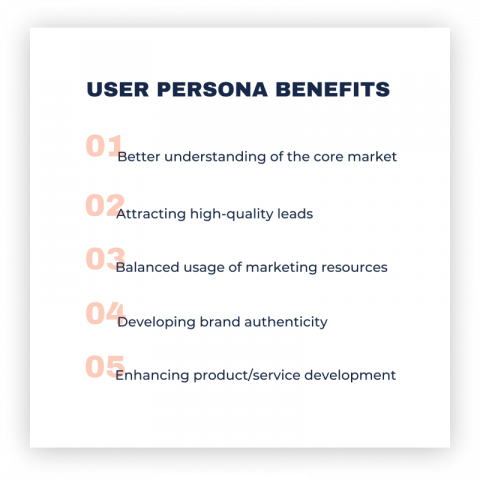 Creating buyer personas for real estate in a nutshell
Every activity related to marketing starts with research. How can you sell something if you don't know who and why need it?
Defining a buyer persona for real estate agents is a gradual process, and the steps below will help you craft a realistic client portrait.
1. Understand your current and prospective customers
Personas shouldn't be abstract. They're a life-like client presentation, archetype or model — you name it.
Quantitative data and qualitative info derived from focus groups and interviews can help you complete the picture. Here are just some parameters that you can consider:
location
age
income
family situation
education
occupation
2. Cluster them into segments
If you have a mixed bag, then try to group clients by some criteria.
You will have different portraits for different client segments. It's essential not only to set specific attributes for personas like hobbies or personality traits but define through which channels they interact with the brand.
The way they access information is vital to see where they put their trust. Knowing this, you'll be able to communicate with your clientele more effectively.     
3. Create and document several buyer personas
Determine the values, behaviours, and needs of each segment to build your marketing persona.
There are ready-made templates for B2C and B2B types of companies to simplify the process. Once you've found out the most effective channel for each segment/persona to observe and use, don't remain still. The market is changing, and you need to review personas regularly to support customer loyalty, positive word-of-mouth and profitability.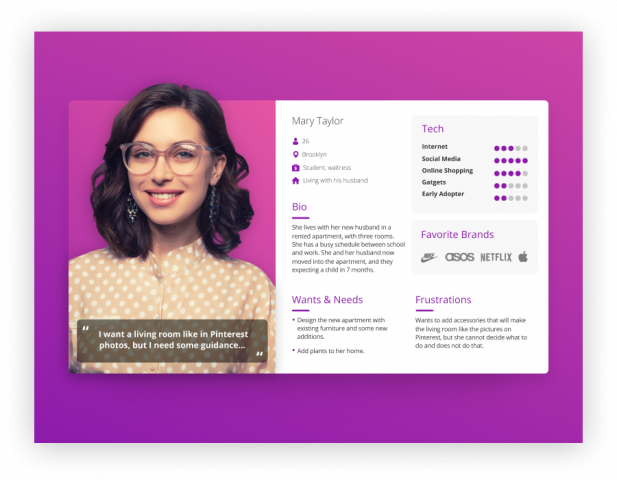 There are plenty of readily available frameworks and templates to facilitate the process of creating a buyer persona. Hubspot offers excellent solutions, but it's not the only choice – just google.
To survive in the aftermath of COVID-19 pandemic, businesses have to adapt to new conditions of social distancing, client personal circumstances and habits.
Regarding property issues, the majority of individual clients are putting major purchases on hold and become more methodical.
To keep your audience tuned, improve their experience on your site and offer extra services like pro consulting. 
Note that word-of-mouth and referrals are crucial during this time.
How do real estate buyer personas help you close more deals?
A deal is successful if you close it. No alternative. And building a buyer persona for real estate can be extremely useful since it is to:
save advertisement budget on demographics who may not want your service;

help RE agents formulate conversations and the path of deals beforehand;

forecast future problems a potential buyer might have with a particular property;

help in creating eye-catching and persuasive ads;

shape the pain points of home buyers and help builders design homes that people want to live in;

frame and target marketing communications and enhance marketing strategy.
JustCoded real estate projects
We always speculate on the topics we have tried our hands at. We believe that the right tech partner must be an expert in both the tech field and business niche he/she works in.
Luxury Shares and The Office Group are real estate projects we were involved in. Let us give you a few buyer persona examples for real estate agents based on these projects.
Luxury Shares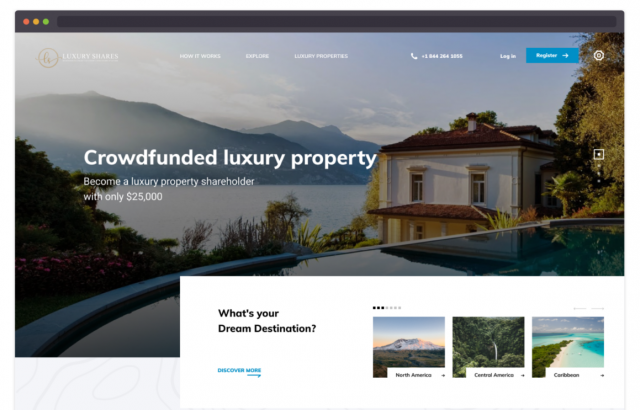 Luxury Shares is a first of its kind fractional ownership platform that brings together real estate developers, realtors, holiday & travel companies, platforms & websites within travel & real estate markets.
Fractional or co-ownership model is a modern alternative of the traditional timeshare. The average client of Luxury Share (client persona) is a fractional share purchaser wanting real titled ownership that is secure and easy to resell.
The project goal was to create a tropical/luxury vibe to entice users to register and see more about the property investments. To an end, we decided to use our white-label solution LenderKit for back-end and WordPress for front-end.
Since the ideal clientele of Luxury Shares is a specific audience looking for high-value luxury property, we added such elements as screen-wide images, VR walking tours and bold typography to impress and inspire.
The Office Group
Being a supplier of a shared workspace for the most creative, exciting, and forward-thinking working communities, TOG services such big names as Facebook, Adobe and Peloton.
The co-founders of TOG describe their business personas as companies seeking individually designed workspaces that meet the criteria of considered design, generous space and have a sense of community.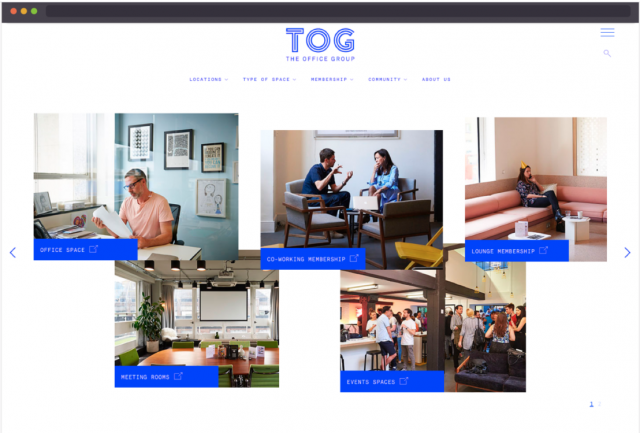 TOG website, 2017-2018In 2017, we assisted in developing, migrating, and implementing a new WordPress site for TOG. Also, we extended the multi-siting and multi-language capability of the CMS and launched a regional landing page.  
Closing thoughts
Knowing your target market isn't enough for a successful RE business today. To stay ahead, you should understand what's going on the customer's side — their barriers, value criteria and measures of success.
Learn what a buyer persona is, the methodology used to define them, become the expert and then make sure you're driving your insight into the organisation. The greatest benefit personas can bring to you is to establish a common language across the buying experience you provide.
Use empathy and imagine your current and prospective customers in detail: age, occupation, hobbies, lifestyle.
Create several segments for different customers based on some parameter. It could be income or age or anything else that you find common and important across a number of customers.
Define the behaviours and values of your potentials customers. Based on that, build detailed persona profiles and align your business or marketing strategy with them; review regularly.
Creating marketing personas shouldn't be a marketing exercise; it should be a company's activity that is to help you serve better.
Reach out to us if you need advice on creating the right buyer personas for your real estate business or have specific requirements about design or website development.
Get in touch