FinTech
software design & development
Building impactful solutions that transform the financial sector and promote sustainability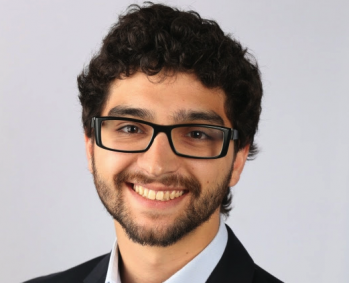 Bruno Martins
Technology Lead at GSMA
We had a hard deadline for the MVP of early March, which JustCoded met. They are a great company to work in Agile methodology with, adapt quickly, and have great attitudes when fixing issues that arise. They're also helpful in finding solutions to help us out.
FinTech industries
we work with
What we build
for fintech
FinTech
software development services
Fintech has become our domain of choice not by chance. We started focusing on the financial industry in 2015 and step by step, we developed our expertise in business processes, fintech app design and software development.
Today, we serve clients from various jurisdictions around the world: EU, UK, MENA, USA, Singapore, Vietnam and others.
If you partner with our Fintech app development company, our team would be glad to help you with a variety of tasks:
FinTech app development
FinTech web design
FinTech mobile app UX/UI design
FinTech platform development
FinTech consulting
Fintech challenges
and how we solve them
Regulations
Financial regulations are among the strictest as they aim to protect consumers and ensure an appropriate level of services provided to them.
We are familiar with Fintech regulations in the UK, USA, Saudi Arabia and have built financial apps that have successfully passed authorisation with the regulators.
Security
Any Fintech app deals with various sensitive data and must comply with the highest security standards. Besides, integration with third-party services increases the risk of breaches and requires a special approach to handling potential vulnerabilities.
To protect businesses and clients' data, we build Fintech solutions using methods and processes that enhance security:
sophisticated data encryption;
secure architecture design;
advanced user authentication;
detailed activity logs;
role-based access control;
compliance with data protection protocols.
Scalability
Fintech app scalability is sometimes disregarded at the early stages and prevents the company from growth in the future as it's quite expensive and time-consuming to implement scalable architecture at later stages.
As part of our Fintech software development services, we pay particular attention to your company goals and identify how scalable the software should be.
Our partners
in the fintech industry
Latest
from our fintech blog