The economic crisis resulted from the pandemic fostered digital criminals to search for new money laundering strategies.
"Criminals are exploiting the COVID-19 pandemic to scam people" — reports the UK National Crime Agency. It means that a good number of financial organizations, those who are still conducting KYC checks in a "fully manual" or "mostly manual" way, jeopardize their stakeholders. 
In its survey, Know Your Customer mentions that only 29% of respondents described their KYC procedures as "50% automated and 50% manual". 
Robust user-friendly KYC solution compliant with industry standards is a today's challenge for the majority of banks, Fintech startups and crowdfunding companies. Finding the right KYC provider is a daunting task, but at the end of the day, you save your reputation and clientele.
Herein, we're discussing top KYC providers for Fintech businesses operating around the globe.
Transforming client onboarding operations with online KYC providers
The boom of online activity and mobile transactions works out well for fraudsters wanting to capitalize through phishing schemes, bribery and corruption. 
And for financial service providers, identifying suspicious clients are becoming more and more complex.
"Do You Know Your Customer or Business?" regulators keep asking this question to prevent incumbents from Danske Bank-like scandals.
KYC and KYB checks are essential parts of onboarding processes. Despite being high-priced and annoying the clients, customer due diligence (CDD) processes are still high-priority.  
KPMG reports that in 2018 KYC & AML frameworks were among top areas of resource and budget spent.

During the initial KYC check, the financial company confirms they know who is requesting the service and detects personalities who can be potentially fake. 
KYB check is more complex. Banks and Fintechs have to investigate a corporate client from various angles: the nature of the business, activity records and company's story, its stakeholders and their personalities.
Non-compliance with KYC expected standards can lead to high fines and even worse consequences such as:
inappropriate client experience and the necessity to rework/revise CDD processes;  

strict governmental supervision and prolonged investigations;

damaged reputation and low-performance indicators;

high cost of issue fixing.
All of this can be avoided only if a financial organization rebuilds the existing onboarding process with KYC elements. 
According to Accuity, the transformation of the onboarding process built upon three pillars—people, programmes and processes— will help you achieve the goal.
As for processes, the main challenges here are to get quality data for all types of clients (individual, corporate and institutional) and managed it in an appropriate way to detect the credibility of the latter. 
Earlier, different people from several departments would fulfil these tasks. Today, one single tech solution can do this job, faster and more accurately.
There's only one problem – to find the KYC solution provider that will be your perfect match.
Best KYC providers you should look at
When preparing the content for this post, we've looked through the list of KYC providers which are popular across different geo zones: Europe, UK, US, Saudi Arabia, UAE, African countries.
There are literally tons of options with similar features over there. And those who have never dealt with KYC software can easily reach a deadlock in their findings.
Check out the top of KYC tools for your financial platform.
KYC providers in Europe and the Americas
1. LemonWay
You're seeking a KYC provider with instant verification and identity confirmation for your crowdfunding business or marketplace platform? Go for LemonWay.
Being partners with LemonWay, we've elevated a few online platforms from scratch and equipped them with a robust due diligence check.
LemonWay offers two options for KYC/AML procedures: instant KYC for individual accounts and "classic" KYC solution for corporate accounts.
Thanks to OCR Technology provided by Ariadnext, LemonWay's KYC module can instantly "read" docs, extract the necessary info and compare it with the details of the associated payment account.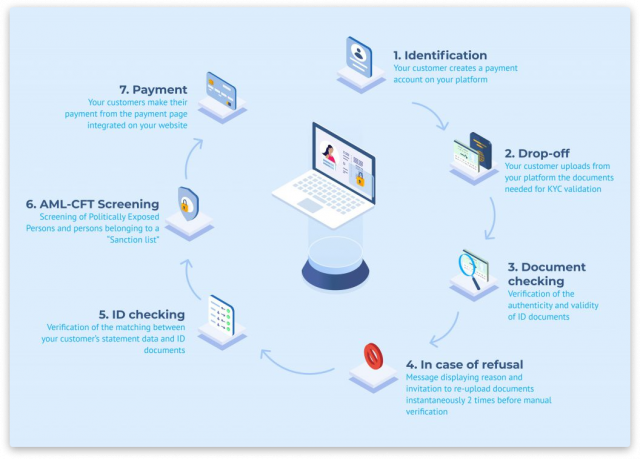 2. IDnow
IDnow is a portfolio of products developed by a leading identity verification provider in Germany and Europe.
Serving more than 193 countries, IDnow offers tools for customer ID verification, video online identification, digital docs signing and self-service customer check.
These tools simplify customer onboarding on crowdfunding platforms and financials apps making the process faster and less resource-intensive.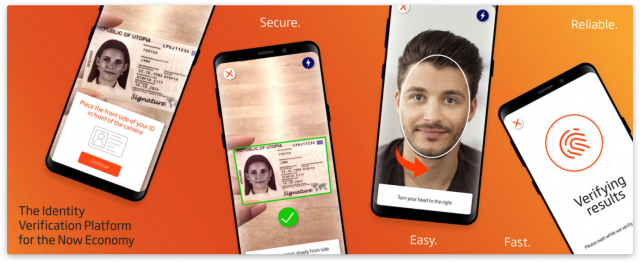 AutoIdent is the newest member of the IDnow product family. Its KYC technology is based on deep ID recognition and absolute compliance with European regulatory standards. 
You get a combo of the automated verification tool and a human fraud specialist to improve your onboarding process. 
3. Shufti Pro
This name appears in every second list of KYC service providers and it's easy to see why. Shufti Pro KYC software includes a comprehensive set of tools:
identity verification (face, documentation, consent, 2-factor authentication);

business authenticity verification (KYB);

video interview KYC;

OCR for business.
Shufti Pro is available for companies from 100 countries including the UAE and Saudi Arabia.  
Its KYB solution can be integrated via the developer API and provides access to a wide range of global data registers.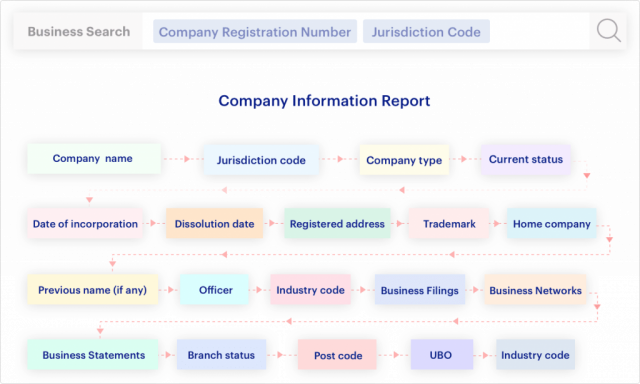 Amid the crisis, Shufti Pro's video KYC has gained a lot of traction.
With AI and HI-based face recognition technology, Fintech firms can conduct customer verification in a few seconds. 
4. IDology
IDology isn't only a tool for identity verification, it's also a trusted consortium network to combat fraud in North America, South America and Europe.
The company provides KYC tools for lending, alternative finance, FinTech, insurance and other industries.
IDology opportunities include:
 identity verification (layered solutions, phone and international verification);

CPA and Patriot Act compliance;

dynamic KBA (a list of out-of-wallet questions to confirm the customer's identity);

age verification (for certain e-commerce products and services);

customer-based authentication.
5. Ondato
Ondato is a tech company that streamlines KYC and AML-related processes. The company's mission is to turn compliance into a business benefit for its customers while also protecting the safety of organizations and individuals. It achieves this by offering a unique set of solutions.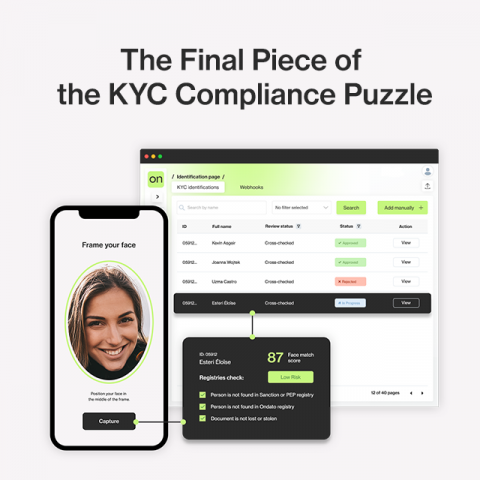 Ondato helps businesses grow globally by providing KYC compliance solutions in 192 countries and accepting over 10,000 different types of documents. With an average onboarding time of just 60 seconds, it also improves the customer experience.
Its solutions include:
identity verification (automated, assisted, manual)
business onboarding (automated, assisted, manual)
customer data platform
due diligence
authentication
virtual branch
KYC providers in Africa
1. Seamfix
Seamfix is a Nigeria-based one-stop KYC platform allowing businesses to capture, onboard, verify and digitize identities of their customers.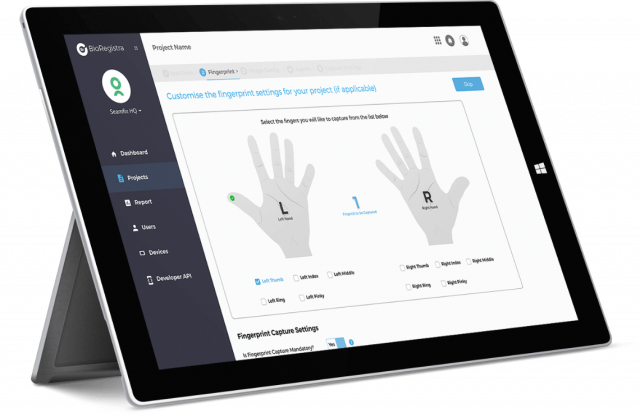 Seamfix KYC suite consists of BioRegistra, BioSmart, and Verified.ng products.
BioRegistra

helps you create any digital form to collect clientele's data (textual info, images, geolocation, signature, fingerprints, etc).

BioSmart

is for seamless onboarding regulatory-compliant identities.

BioSmart supports multiple registration channels (web and mobile), automates the onboarding process, verify real-time customer information and provides offline,  manages customer documentation.

Verified.org platform

lets you verify identities in real-time.
2. SigninFlow
SigniFlow South Africa is an electronic signature provider from the African continent. Being a part of the large SigniFlow product portfolio, the company empowers businesses to improve customer journeys with modernized e-signatures.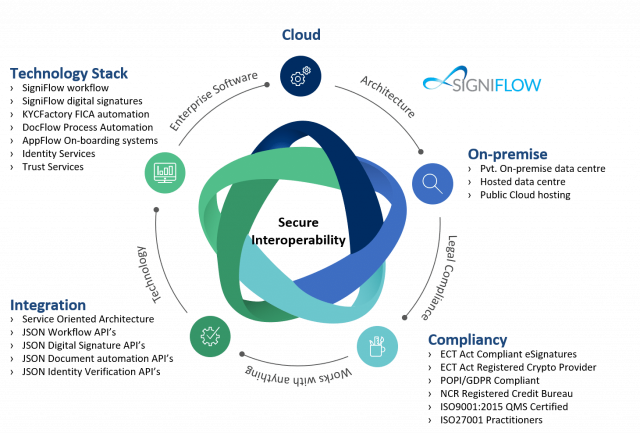 Also, SigniFlow has KYC Factory for players from all over the globe. 
The KYC Factory is a compliant, automated and fully digitized system with several modules: business verification, Google geo-presence, web source (an engine to verify an entity's online presence), databases of verified businesses, social presence and sanctions list.  
SigniFlow deals with companies and startups from Europe, UK, US and Canada, South Africa, Australia and Latin America.
Online KYC providers: how to choose yours
Some incumbents and Fintech startups are rich and brave enough to build custom KYC solutions. It's very expensive and challenging, but the game is worth the candle.
The rest of the players relies on specific third-party providers who do their job pretty well.
How to find your tech partner and never regret it? 
Check the "supported countries" list, document and language coverage. For instance,

Mark ID

supports all countries globally while

Mojeid

 works only with EU member countries.  

Make sure the provider meets the national and local KYC standards. For example, Shufti Pro adheres to the legislation, guidelines and directives of all countries it covers. 

Find out whether the provider has a sandbox. Users of

SwiftDil

and

Marqeta

offer sandboxes to perform Know Your Customer (KYC) verification tasks for their account holders.

Check data storage requirements (some countries like the UAE have data residency laws).

Discover what databases aggregators use for KYC checks. For instance,

Global RADAR

identifies and verifies businesses worldwide by screening global sanction lists and watchlists (OFAC, HMT, UN).

Review software Integration options.

MyDocSafe

offers an Outlook add-on,

Hello Soda

has integrations with identity verification services. 

Analyse technologies & risks related to  AML/KYC violations.
LenderKit — crowdfunding software with integrated due diligence checks
LenderKit is flexible software for crowdfunding and real estate investing businesses developed by JustCoded.
It comes with a number of features including automated flows and identity checks that are integrated via APIs of your chosen KYC provider: Goji Investments, MangoPay, GC Partners and Lemon Way or any other service.
Streamlined KYC/AML and due diligence processes will let you a smooth investor and borrower onboarding and deliver an optimal user experience to customers.
One of our projects Charm Impact, a clean energy crowdfunding platform, is developed using LenderKit. The platform has embedded KYC/AML checks carried out via LemomWay to verify the identity of potential investors and their status (accredited vs non-accredited).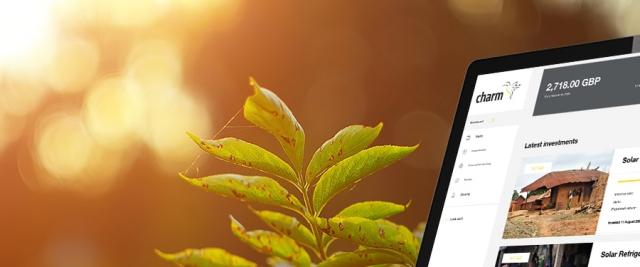 Summary
Law-breaking and fraudulence are inevitable parts of the digital era modern financial players are developing in.
KYC and KYB checks play a key role in preventing risks coming from a company's stakeholders.
But doing them right is a complex task. Fortunately, there are dedicated KYC third-party solutions that can be integrated into any onboarding process.
Any mistake in client identity verification may result in the quality and accuracy of the final outcome. So, it's important to choose the KYC solution providers who meet the industry KYC standards and provide an accurate assessment.
To this end, check the provider's country coverage, compliance with KYC guidelines, accessible databases, integration options and other aspects like pricing, use cases and reputation.
If you need help choosing the right KYC provider for your specific business flow, our business analyst would be glad to help you short-list some options.
Get in touch