Modern digital product development never stops introducing new frameworks and roles.
In a growing startup, there usually are a few management roles that may seem confusing at first glance – the Product Manager and the Project Manager.
What's the difference?
Short answer. Product manager takes care of the product vision, defines the strategy, and manages priorities; project manager executes the defined plan on time and within the budget.
When we build digital solutions for our clients, the Product Manager is always in the client's team. On our end, we have two roles who work with the Product Manager:
Business Analyst — to clarify the requirements and create specs.
Project Manager – to implement the requirements and deliver what the Product Manager envisioned.
Below we laid out the long answer to cover the product manager vs project manager differences and help you understand what to expect from each role.
What is a Product Manager?
Product Manager or Product Owner or, maybe, Scrum Master? In IT companies, you may come across each of these jobs separately or their combo.
But what is a product manager (PDM)? And how does it differ from other roles?
Good things get invented occasionally. N. McElroy, who stood at the origins of modern "brand management" was the first to introduce the prototype of a position that is similar to modern PDMs.
By introducing new positions in his famous memorandum, he offered a new way to streamline the work of product units for promoting the Camay brand.
The task list of new roles, in particular, "study the past advertising and promotional history" and "develop a plan to apply to the local store", closely resemble the duties of PDMs in the IT domain.
Later his concept was successfully applied by Hewlett-Packard and then spread to the hi-tech business units designing hardware and software. Forward-thinking companies differed from conventional enterprises since they put the client in the spotlight and fostered the idea of lean startups invented in 2010.
Thanks to this approach, the solutions that catered to the demands of the end-user were elevated and marketed, and PDMs were the key people in this process.
Major players in the Scrum framework are a Product Owner (PO), a dev squad, and a Scrum master.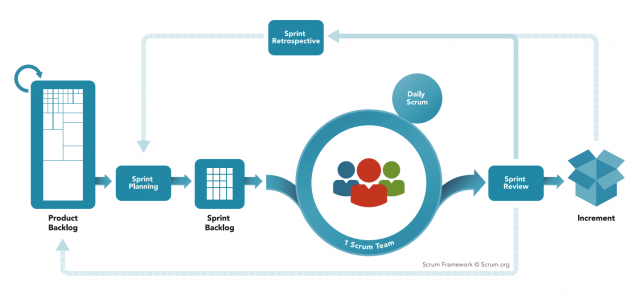 PO is in charge of the product backlog execution and getting the best of the unit KPIs.
The primary function of the Scrum master is to make sure that the squad and all the flows adhere to the framework standards. Interpersonal communications, aka people management, are also amongst the list of Scrum masters' tasks.
Within the Agile framework, PDM does the following things:
chooses a path for the development of a solution;

rank priorities;

align the unit and interested parties with the overall program goal.
In companies practising other approaches, e.g. Kanban, PDMs may take a piece from the PO's plate — they own team backlog or deal with internal stakeholders.
Product Manager responsibilities
PDM's responsibilities are fulfilled through daily tasks.
Communication

includes meetings with the core team, sales, support, marketing teams.

Review and analysis

(the product's performance and usage data, KPIs, market analysis, customer surveys).

Documentation (

summarizing meetings and writing problem statements, updating roadmaps, reviewing and grooming the backlog).
Both product managers and project managers spend the majority of their office hours conducting meetings and, oftentimes, they just lack time for analysing, documenting and strategy developing.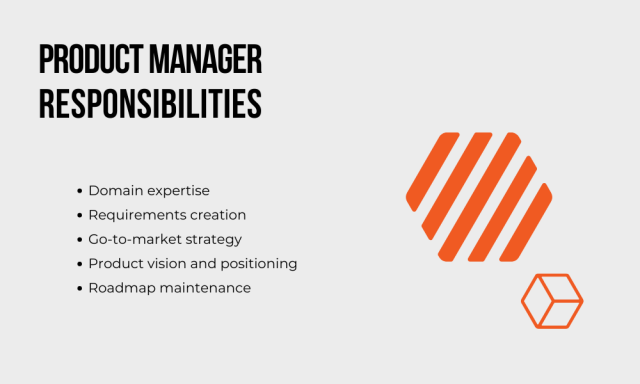 And now a few intriguing facts about the PDM profession:
an average PDM is aged 30-45 and has a master's or bachelor's degree;

68%

of managers have at least one certificate proving their hard or soft skills;

according to Pragmatic Institute survey,

33%

of respondents have

4

years of experience in product management;

86%

of managers are responsible for max

10

solutions;

64%

of the executives' time goes for strategic activities;

73%

of the time, PDMs are busy planning tactics.
The last fact suggests that in many enterprises, the competence of PDMs partially overlaps with the task list of other coordinators. On the one hand, it may result in saved expenses on human resources. On the other — it may harm a PDM's resources and energy.
In 2020, what PDMs want to change most in their role is to have a more definite purpose and company strategy (37%). That's double the next highest wish, which is to have a higher salary (17%). It's powerful to see the most valued and desired change PDMs want to see comes down to strategy.
What is a Project Manager?
Let's consider the nature of the first terms in job titles. 
According to the notion of Economic Times, "every item has a useful life after which it needs replacement and a life cycle after which it has to be re-invented".
Projects are "temporary endeavour with a beginning and an end, and it must be used to create a unique product, service or result".
From the above definitions, it becomes clear that product management vs project management should focus on long-term goals while managing undertakings is more about tactical thinking. There might be several programs aimed at developing one product, and each may have its own coordinator.
It's crucial that every project should be unique and include a set of actions needed to achieve the ultimate goal. A product, in its turn, is designed to solve the customer's problems. 
Typically, a project requires a team of people who normally don't work together, and when the goal is met, the team is dismissed. As for products, they tend to be developed and maintained permanently by a stable squad.
This contrast between the two terms highlights the difference between project management and product management.
And now that we mentioned the history of the PDM profession let's talk about the origins of PMs.
People have always had projects. Remember the irrigation systems of Ancient Egypt? Or China Great Wall? All they were projects yet with different names.
The modern chapter of project management dates back to 1910s.
Henry Gantt might be called the inventor of modern project management: his timeline was the first attempt to visualise project workflows with separate assignments and deadlines.
In the 80s, when the Scrum framework was invented, a new style of project management with autonomous and efficient teams appeared. With the creation and adoption of Agile Manifesto in 2001, companies all over the globe started splitting the development process into iterations and applying flexible methods.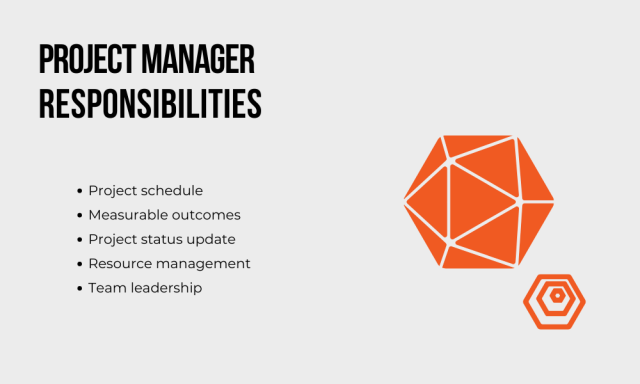 A brief overview of trends in modern project management:
only 

58%

of companies totally get the sense and importance of PMs;

only 

22%

of businesses rely on specialised software when preparing reports on the program progress;

the success of a project depends heavily on dedicated tools:

 77%

of successful ventures are monitored via special professional software;

 60%

of undertakings are completed within the set budget;

 

17%

of programs that fail can severely influence a company's success;

 

97%

of respondents in PwC study say project management is important to business prosperity.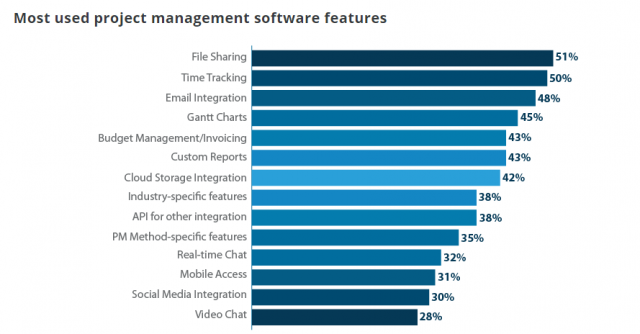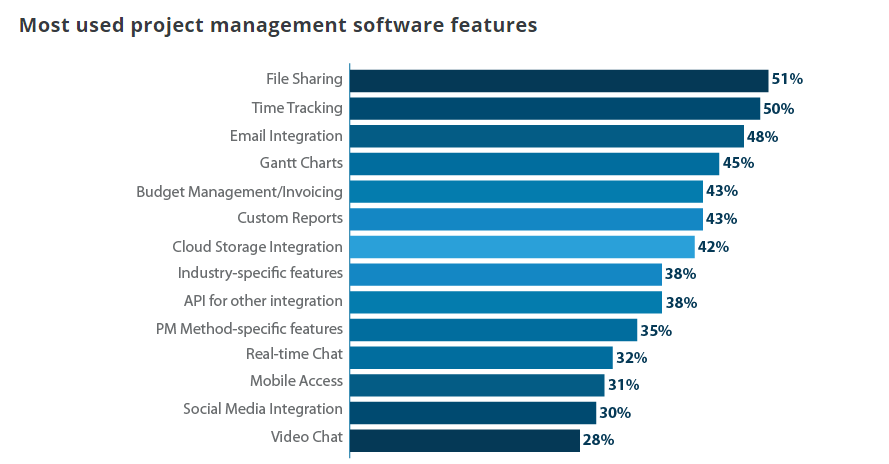 Responsibilities of Product and Project Managers
Now we've come to the cornerstone of this topic – the duties of product vs project manager.
The ProductPlan annual report highlights the following top strategic activities of a Product Manager:
road mapping (

25%

);

choosing a direction for solution enhancement (

23%

);

creating a list of initiatives to achieve the program goal (

15%

);

liaising with units, departments, interested parties (

15%

);

keeping the roadmap audience updated on changes in program strategy (

8%

);

monitoring the product backlog

(7%

);

others (

6%

).

Other areas of responsibility include market and client reviews analysis, pricing establishment and review, program performance metrics analysis.
Even though road mapping is one of the most challenging tasks in the daily routine of PDMs, almost one-third admit that the thing they like the least in their job is internal politics.
The job of a Product Manager is quite challenging: high-stress environment, lack of resources, management tactical tasks and proactive strategy, time constraints, insufficient project management.
And what about a Project Manager? Here's what they focus on:
program guidance and completion:

benefit analysis, program schedule, the definition of measurable outcomes and any related risks, all day to day coordination of program phases;

team leadership and interaction:

the provision of detailed projects status updates to senior managers, liaising for IT resources with stakeholders, teamwork coordination;

other:

customer service, support and improvement of internal reporting processes, mentoring and expertise provision, gap analysis and recommendations for product growth.
Just like PDMs', PMs' daily tasks include lots of emails, calls, and meetings. Communication with team members and top management is the primary duty of every project manager. 
Another important task is time tracking. In many companies, there are time reports where the manager and the team members can add daily tasks and time spent on completing them. 
In this way, PMs can monitor how the team's time is used, detect bottlenecks and improve the efficiency of the squad. 
Product manager versus project manager isn't responsible for maintaining the budget. Many PMs control the budget using daily to make sure it won't be exceeded at the end of the project. 
Often, in small companies and startups with one solution, all these functions are under a Product Manager umbrella. With product portfolio enlargement, a new role for a Project Manager should be created. Otherwise, either the strategy implementation or initiatives fulfilment may suffer.
Another difference between a project and a product manager is the skills required for the above scope of activities.
Product Manager is an expert in the market niche, industry or domain. They should be able to come up with a feasible product positioning, marketing, delivery and cost strategy.
Also, he has to be tech-savvy to fulfil tech tasks such as user stories creation, prototypes building, usage analysis.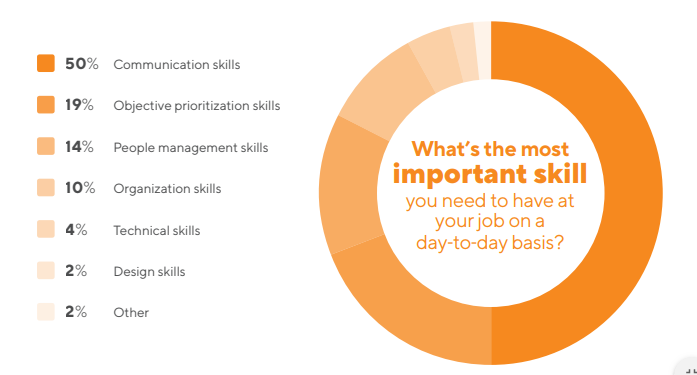 KPIs — another difference between a Project Manager and a Product Manager
Although managers are bosses, there's always someone who evaluates their efficiency and performance. 
And specific KPIs help to do this fast, easily and professionally.
Below you'll find some of the most important performance indicators explaining project managers vs product managers differences. 
PDM's KPIs are a reflection of the product performance and consist of:
business performance indicators (revenue, number of customers, time to revenue, and market position);

product usage KPIs (number of users, new users per feature);

product development metrics (time for delivery, team performance and support tickets).
Other characteristics used to measure a PDMs' success refers to their soft skills (communication, sales, marketing).
When it comes to evaluating the performance of PMs, there are 6 characteristics you can rely on. Experts advise using qualitative marks to evaluate each (exceeded expectations, good, acceptable and poor).
These 6 areas of measurement are:
on-time project delivery;

project within budget;

process improvements;

risk management;

customer management. 
Project Manager concentrates on the execution of business initiatives and deals with the clientele.
Top soft skills for this role are leadership, organisation, strategic thinking, communication, attention to details, squad management.
The difference between the project manager and product manager
While in some organisations the role of both is clearly understood and takes the shape of job requirements, others may attribute functions of one position to the other.
We've compiled typical duties of PDMs and PMs into a table to find out the areas where they overlap.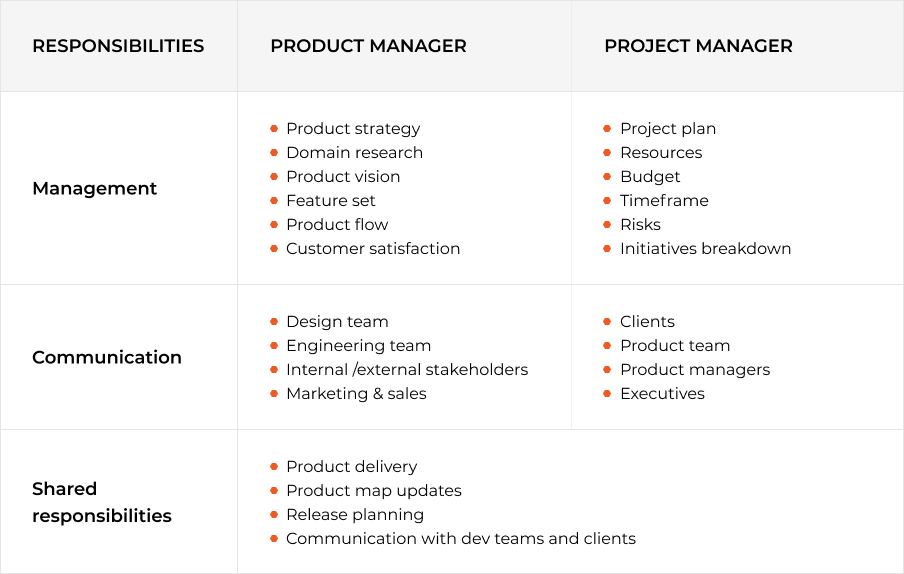 How we manage product development
Collaboration options that proved efficient for our clients may or may not include a Project Manager on our end. This largely depends on the client's own team setup as well as budget.
Since a Product Manager represents the interests of a business, this person is always someone on the client's end, even if there's no explicit position in the company.
When a product or service grows, the client's team expands and may eventually involve a dedicated Product Manager. This is the most efficient scenario and role distribution.
In this case, the tech team provided by JustCoded communicates with a person who has the domain expertise and can answer any questions about the goal of this or that piece of functionality. Our team work closely with your assigned PDM, communicate regularly and provide detailed reports.
Summing up
If you are an early-stage startup, you are likely to have one person who juggles several roles at a time. As you scale up, it's vital to separate them between different people: Product Manager is a customer person, while Project Manager is product-focused.
Here are the main concepts we've covered today:
Product and project managers may seem like protagonists in the novel about the product evolution. 

The first influences the plot from the very beginning until the end, while the latter appears in separate chapters.

The

project vs product manager

deals more with the delivery of certain functionality planned to release on a particular phase of the lifespan.

The product manager lives out the product vision and delivers value to the core audience.
All in all, both positions should focus on the client and contribute to product awareness, each for their part.
If you are looking for a tech team to handle the development of your digital product, drop us a line to discuss further steps.
Get in touch