Mobile app
development services
People spend up to 80% of their time on their mobile devices. We reached the point when a responsive website is not enough. Stay in touch with your on-the-go customers, increase brand awareness, and drive more engagement by creating a unique mobile app experience.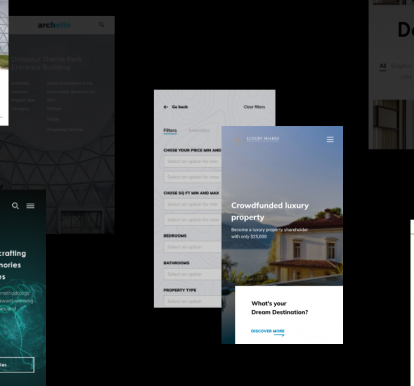 What we do
for iOS and Android
We create cost-effective native and hybrid mobile applications for iOS and Android. The latest technology allows us to write the code once and reuse it for creating Progressive Web Applications.
It means you don't have to pay for two separate applications and hire two teams of mobile app developers. And it's faster!
We have an experience in the following business categories:
Financial apps
Real estate
Lifestyle
Healthcare
Booking systems
Hospitality & travel
eCommerce
Fashion
How we
develop mobile apps
We don't code, we engineer. Our mobile app development services include several essential approaches to bring you a professional solution.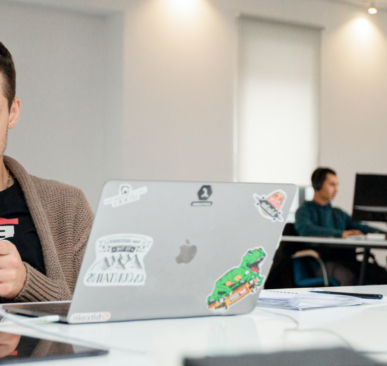 Better strategy
Proper understanding of your business is what helps us come up with the right solution. We gather the requirements, analyse them carefully, and come up with a project estimate that takes into account the specific needs of your business.
Human-centred design
Our designers will take good care of your future mobile app users because users are the key of your business success. We use best practices in UX and usability to create an experience that is beneficial for both your company and your customers.
Faster results
Iterative development is what allows us to deliver results regularly and provide an MVP in under 1 month.
This agile approach is transparent for the client as it gives you full control of what is going on through weekly reports from the project managers and constant communication.
Perfect quality
As a mobile application development company, it's our priority to deliver the product that works. Always.
Our quality assurance team runs multiple tests and use cases at multiple stages of the app development. What you pay for is a full tested and working solution – no alternatives.
Growth and support
Our cooperation won't end with the finish of the last sprint. We truly believe in the success of your mobile app and will be there to help you with updates, new functionality development, and an overall maintenance whenever you need it.
Dedicated team
This is an independent unit comprising of a project manager, backend/frontend developers, a quality assurance specialist, and BA/designer, as required.
The number of people in the unit is negotiable.
This type of team is good for long-term projects and will release you from the hiring costs and HR activities.
App developers for hire
If you would like to manage the project yourself or need to augment your existing team, we'll provide you the developers on time-and-material basis.
Should you require more resources, we can add them to your team at any time.
Expert advice
on mobile app development