Finding the right investor for a startup requires patience and a lot of effort too.
You cannot expect to actualise your brainchild by just waiting for the right opportunity to strike. It won't come knocking at your door. You need to put your dedication and determination to make your dream of starting a venture a success.
One thing to realise is that funding a startup is not easy —neither from your point of view as an entrepreneur nor from the investor's point of view.
Before jumping on to finding the investor for your startup, you must prepare yourself for everything. Here is a quick guide on what you ought to do before going for this hunt.
If you need an MVP to show to your investors, get in touch with us – let's make an action plan.
Get in touch
Prepare yourself for rejections
Before you head out to find the right potential investor that will fund your startup, you must prepare yourself to hear a couple of 'nos.' This is not something that should put you down in your active search, but as they say, "if you don't fail, how else will you learn from what caused the failure,".
To learn from mistakes, you have to experience a few rejections. So, do not be discouraged if a few investors do not seem impressed with your business idea. It is all part of the process. Take it in a positive light, and maybe they were not the right ones.
Understand the process
Next, it is an essential part of the process to understand each stage. Finding investors requires effort, dedication, and a clear focus. You cannot achieve this kind of focus unless you know what is happening. The process that you are involved in is not a quick one. You have to wait a couple of months,  sometimes longer.
There could be meetings, long discussions, midnight cramming sessions, and more. Even then, think of it as an initial stage. It is a little tough, but not impossible to achieve. Once you understand the process, you will adapt to it quickly, without feeling the need to give up.
Work on a quick pitch
Third, you ought to prepare a quick pitch. Like you, the investors have a lot on their plates too, so they do not have enough time to read through a long and boring investor pitch. They really want you to get it over with as soon as you begin with your greeting.
Even in the case of emails, you need to keep it precise and to the point, because nobody has ample time to read long emails. After all, it is the 21st century. Make sure what you write in those few lines is powerful enough to leave an impact on the reader. If it gets their attention, you will definitely get your funding. That is how it works.
Prepare a status file
Once you find the appropriate investor to fund your startup, you are required to make a status file. It helps you to keep track of all the investors, meetings, and discussions that you have had so far. Staying organised is a great way to start a mission as strenuous as this one.
Seek recommendations
Now, let's come to the main point that this article explores – the places where you will find the right investor to finance your startup. Before you visit the places, make sure to grow your network and interact with the people who can get you close to potential investors. These people are comprised of mentors, business gurus, and alumni.
It is always a good idea to discuss your business idea with people of such calibre because they can actually help. Take feedback, learn from it, and develop relationships. Investors seek trustworthy people, not ideas, so use this motto to your advantage.
Once you have a strong network of relevant people, take their recommendations, and you will be surprised how much effort this saves.
Best 8 places to look for appropriate investors
Now, what are these places where you can actually find the right pool of investors to finance your startup? Let's explore.
1. LinkedIn
It is the 21st century, the era of social media. That should give you enough of an idea about where to look first. LinkedIn is one of the most popular networks for industry leaders and professionals to connect. Use it to your advantage, learn about potential investors, understand their specific needs, and grab the opportunity for your startup.
These profiles will provide you with a preview of their contact information and the necessary details that you can use to reach them. Shortlist the best profiles to schedule meetings. It is that simple.
2. Business advisors
Here is something you cannot miss at any cost. Meet with renowned business advisors across the country to get recommendations. These individuals have an extensive network and access to investment capital, all that you actually need. Although this is not a place, they are experts at connecting you with potential investors.
So, look up for such people and develop good relationships with them. Take their advice and get to know potential investors. This will double or triple your chances of closing a deal with an interested investor, who you have met through a mentor or advisor.
3. Industry events
Another place that you cannot miss if you really want to find investors is industry events. These are sponsored events. The investors you can find here are the ones that have funded the event themselves. So, you are in luck attending such events.
Grab the first opportunity you get for attending industry-related events and sponsored events. You have a much higher chance of coming face to face with your future investors.
4. Crowdsourcing sites
This one is the most cliché yet crucial of all these options. The Internet is the best place to surf for investors who are waiting for the right business idea to invest in. You have the more common option such as Kickstarter, a crowdsourcing site that could help you find investors outside the mainstream.
If you use these sites regularly, you can even find an investor from the comfort of your home or office through your laptop or smartphone.
5. Government portal
There are a few government programs that are specially designed to finance startup ideas for the betterment of the country's economy. So, here is how the process works. Under these programs, you are just asked to submit your business plan to apply for a certain government-funded sponsorship. Post-approval, a loan is sanctioned.
You can use this money to kick-start your idea and return it later when you have sufficient cash available through the success of your idea. It works similar to credit card schemes but works wonders for a startup that needs capital to initiate operations.
6. Microfinance providers
A couple of microfinance providers provide services to startups that cannot otherwise use conventional banking service owing to stringent requirements. This is not really a place where you find investors, but it is an investment hub on its own, one that can help your startup with funds during the initial stages of your company.
7. Business incubators
Entrepreneurs are using incubator and accelerator services to finance their startup ideas. You can easily find a business incubator in your town or city. These places will nurture your business idea using essential tools and training and will connect you to potential investors to kick-start your business.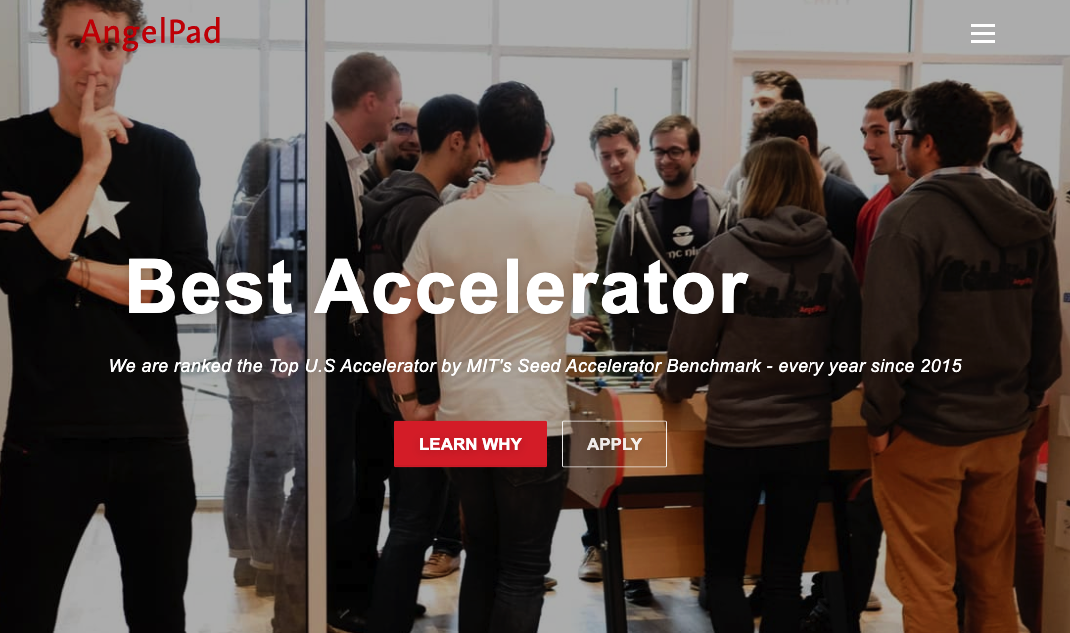 Their programs require a few months of commitment, which you can easily spare. You may check out incubators such as Y Combinator, AngelPad, or Launchpad LA.
8. Banks
Lastly, if you could meet the various requirements of a bank, try getting a loan from the bank for your business. Although this is no place to find an investor, a bank is an investor in itself. However, it seems a little harsher in its loan conditions than other investors do.
Banks usually have specialised small to medium-sized (SME) plans to provide struggling entrepreneurs with loans to meet startup capital or working capital requirements. However, you'll need a good credit score.
Conclusion
The startup ecosystem is a rocky one, and it's not meant to be easy to navigate. If you get into the environment, you've got to have the networking skills too. If you're not the networking type, your chances of finding an investor will be hard, to say the least. Make sure to prepare yourself well. Be organised, because a haphazard idea and process will not suffice to impress investors.
Written by: Taylor Ryan
CMO at Valuer.ai